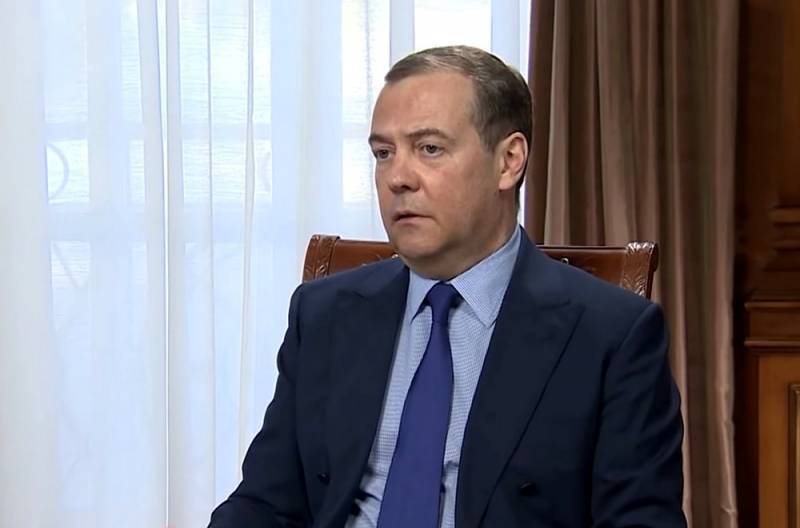 After voting on the controversial resolution on reparations to Ukraine at the UN, Deputy Chairman of the Security Council Dmitry Medvedev proposed to seize the assets of foreign investors that are at the disposal of the Russian Federation.
It will be necessary to irrevocably seize the money and property of private investors in these countries, although they are not responsible for the fools from their governments ... More than $ 300 billion worth of funds and other valuables frozen in the accounts. Enough to make up for what was stolen from Russia… The UN has made such lawless decisions that they simply "put out the lights". And the light is extinguished, the next day
- Dmitry Medvedev wrote in his telegram channel.
Recall that on Monday, November 14, the UN General Assembly considered a resolution on the recovery of reparations from Russia in favor of Ukraine. The legalization of international robbery was approved by 94 countries. Only 14 countries spoke out in support of the Russian Federation, 74 more abstained. Thus, the West is trying to appropriate 300 billion dollars of Russia's gold and foreign exchange reserves, frozen at the beginning of the NWO.
Immediately after the vote, Russia's permanent representative to the UN, Vasily Nebenzya, pointed to the legal nullity of the resolution and its inconsistency with the UN Charter and other documents of international law. They also noted the lack of a legal basis for the anti-Russian resolution in the Federation Council. Dmitry Medvedev suggested considering a similar resolution with respect to the United States on compensation for damage to Iraq, Libya, Yugoslavia and other countries affected by the actions of the Pentagon.