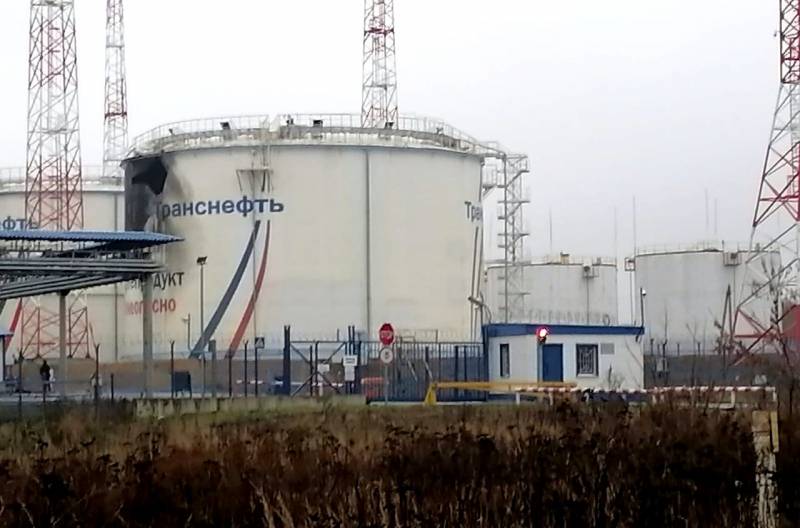 Early this morning, at about 4:10 am, an oil depot caught fire after an explosion in the village of Stalnoy Kon in the Oryol region, XNUMX km northeast of the regional center.
According to Andrey Klychkov, Governor of the region, the explosion was allegedly caused by an unmanned aerial vehicle. According to reports from the place of emergency, there were no casualties. Rosneft's oil depot was not severely damaged; all the operational services of the region are now working on the spot.
Thus, the Ukrainian military is already committing sabotage almost 200 km from the state borders of Ukraine. The supply of arms by the West to the Kyiv regime continues. Today's UAF terrorist attack confirms that aid from benefactors includes long-range strike drones.
In the small village of Stalnoy Kon, near the outskirts of Orel, there is a steel-rolling plant and a large oil depot. The latter became the target of Ukrainian sabotage. Having at its disposal strike UAVs with a flight range of up to 200 km, the Armed Forces of Ukraine can now carry out such sabotage not only in the Russian border regions. In the affected area - the entire Crimea, Kaluga, Voronezh regions and half of the territory of Belarus.