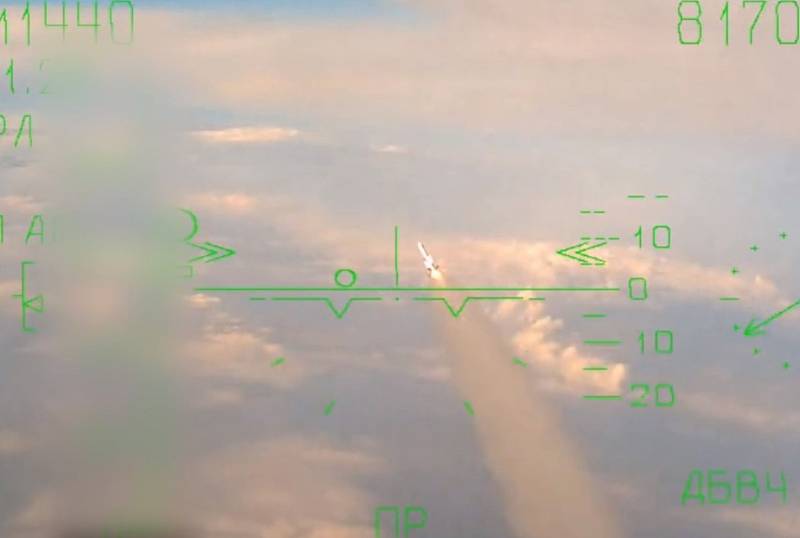 Information has appeared on the Web about the launch of a new air-to-air missile, so far referred to as "Product 180", into mass production. This missile was created on the basis of the R-77 (RVV-SD), taking into account the development of stealth aircraft of a potential enemy.
The predecessor of the "Product 180", the R-77 missile is considered the best means of combating generation 4 and 4+ aircraft, but it has somewhat lost its relevance against fifth generation fighters. Work on the "Product 180" in the design bureau "Vympel" began 12 years ago. This summer, the final tests of the rocket were carried out. For test launches, Russian fifth-generation Su-57 fighters were used.
The main feature of the "Product 180" can be considered the presence of a guidance system with an active phased antenna array (AFAR). It provides high accuracy of the missile and makes it impossible to hide any modern fighter or bomber built using stealth
of technologies
.
The rocket is equipped with a solid propellant engine and is capable of accelerating to Mach 4. The electronic systems of the "Product 180" work effectively in conditions of active radar interference and make it difficult to suppress the missile with air defense systems. Western publications noted last year that the Izdeliye 180 could become the most effective air-to-air missile in the world and provide an advantage in the sky for Russian aircraft.