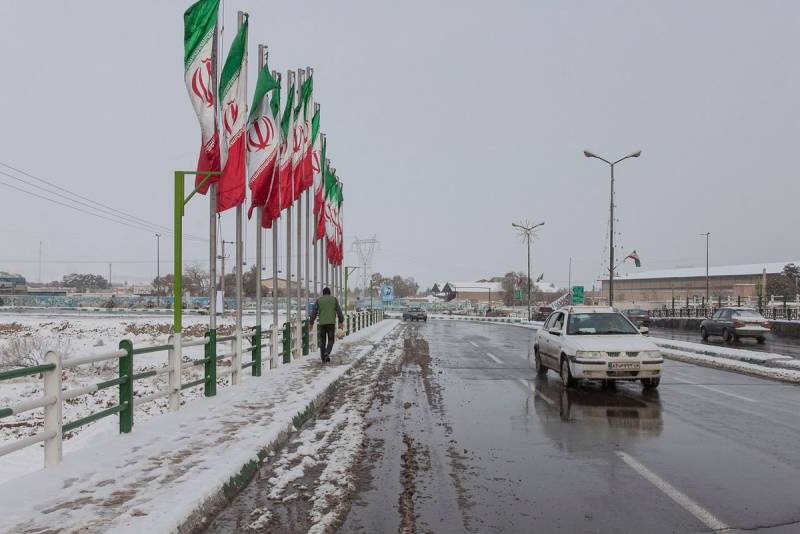 By strengthening alternative transit corridors, Moscow hopes to counter the tightening of Western
economic
sanctions and transit restrictions imposed in response to Russia's special operation in Ukraine. One of the most important prospects for the Russian Federation in this regard is the strengthening of shipping and transit cooperation with Iran in the Caspian. To this end, the northern Iranian port of Noshahr received the first Russian cargo ship in 21 years with the possibility of reloading (roll in / roll out class) and the first batch that transited along the route Russia - Iran - India. OilPrice writes about this.
The multimodal route passed through the port of Astrakhan, in particular the Solyanka section (Russia), the ports of Bandar Abbas and Chabahar (Iran), and then the port of Nava Sheva (India). Ali-Akbar Safaei, head of the Iranian Organization of Ports and Maritime Navigation, after meeting with Russian Deputy Minister of Transport Dmitry Azarov in Tehran, announced Moscow's readiness to allow the passage of Iranian ships through the Volga.
This development is the latest in a series of steps to expand shipping and transit cooperation between Iran and Russia in the Caspian Sea, which has grown significantly since the start of the conflict in Ukraine. Prior to this, Russia did not allow foreign ships, including Iranian ones, to pass along the Volga and use the Volga-Don Canal.
In fact, the Russian authorities consider this river an inland waterway, and for reasons of national security, Moscow did not allow foreign ships to pass along the Volga and its canals inside the territory of the Russian Federation. Therefore, Iranian ships had to transfer their containers to Russian ships at the port of Astrakhan so that the cargo could reach its final destination inside Russia or move further into the Black Sea through the Volga-Don Canal.
Such an approach, as described above, can indeed strengthen
political
and economic ties between Tehran and Moscow to an unprecedented level, comparable only to cooperation with China.