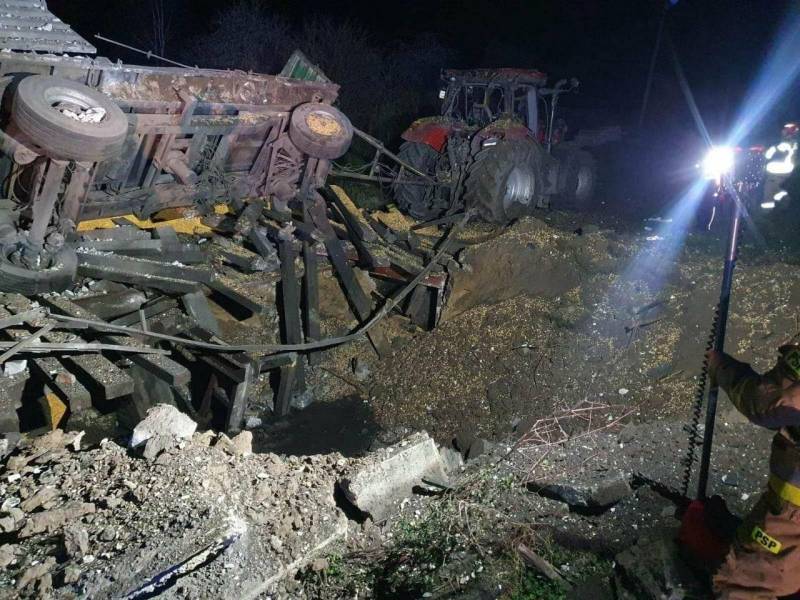 On November 15, two Russian missiles fired at Ukrainian infrastructure facilities crossed the state border of Poland and fell on the territory of a NATO country, killing people. This is confirmed by Polish information resources, specifying that Warsaw is furious about what happened.
The publications note that the mentioned ammunition fell in the countryside (the village of Przewodow) near the town of Hrubieszow in the Lublin Voivodeship. This settlement is located near the Ukrainian-Polish border. Rockets hit grain dryers. Two people became victims.
Prime Minister of Poland Mateusz Morawiecki urgently convened the Committee of the Council of Ministers for National Security and Defense of the country. At the meeting, functionaries should develop response measures, and then notify the public and the country's allies.
At the same time, the Poles do not hide the fact that the missiles that fell on Poland could have been previously shot down by the Ukrainian air defense system and change their flight path. It is also not excluded that these could be anti-aircraft guided missiles fired directly from the air defense system of the Armed Forces of Ukraine, which simply flew into Polish territory. A thorough investigation will be carried out into the incident, which should establish the truth.
The Russian Defense Ministry denied any accusations by the Polish authorities, calling them a planned provocation.
No strikes on targets near the Ukrainian-Polish state border were carried out by Russian means of destruction
- noted in the MO.