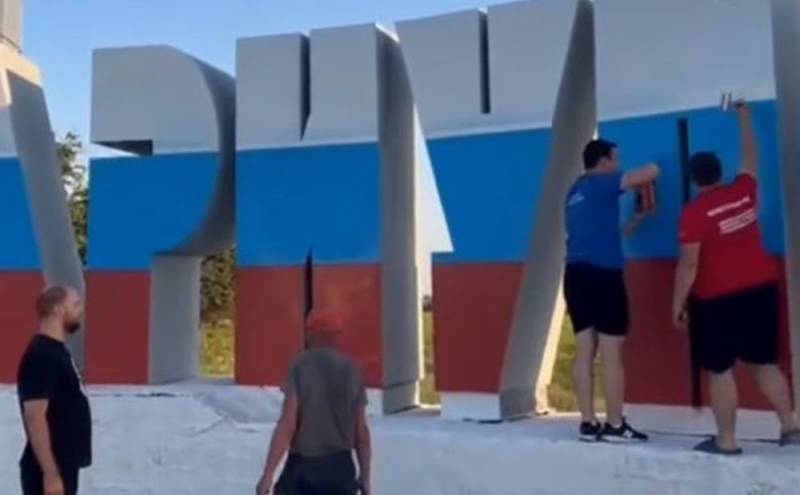 On November 15, under the chairmanship of the President of the Russian Federation Vladimir Putin, a meeting of the Russian organizing committee "Victory" was held online. In his speech, the head of the country said that some cities in the new subjects of Russia played a big role during the Great Patriotic War.
At the same time, Gennady Krasnikov, who recently became the head of the Russian Academy of Sciences, said that Mariupol and Melitopol meet all the criteria for conferring the status of "City of Military Glory". He stressed that this is relevant, especially given the mass heroism during the liberation of these former Ukrainian cities and the initiatives of their residents that have appeared. Therefore, he asks to support this idea.
In response, the president said that the mentioned cities would be submitted for the assignment of the status. On the same day, the Russian leader signed relevant decrees on conferring the honorary title of the Russian Federation "City of Military Glory" to Melitopol and Mariupol.
It should be noted that in the settlements that have been awarded this title, a stele is erected with the image of its coat of arms and the text of the decree of the head of state, and public festive events are held on Defender of the Fatherland Day, Victory Day and City Day. In total, there are now 45 settlements in Russia that have been awarded this title. We remind you that in April 2015 they were Grozny, Gatchina, Staraya Russa, Petrozavodsk and Feodosia.
In addition, on this day, the President awarded the title of "City of Labor Valor" to Astrakhan, Vologda, Gorlovka, Zlatoust, Kaspiysk, Lugansk, Norilsk, Orsk and Yakutsk. They received it for the significant contribution of residents to achieving victory in the Second World War of 1941-1945, "ensuring the uninterrupted production of military and civilian products at industrial enterprises, while displaying massive labor heroism and selflessness."