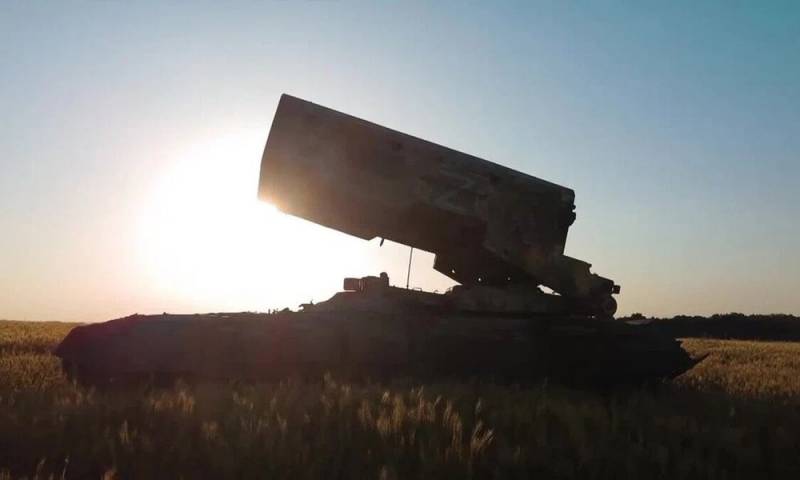 Russian troops wear down the enemy and try to seize the strategic initiative from the Armed Forces of Ukraine. This can be judged by the operational report from the Ministry of Defense of the Russian Federation, which provides details of the course of the NMD for the previous day.
According to the report, the RF Armed Forces continue offensive operations in certain sectors of the front. So, on November 14, after fierce fighting in the Yuzhnodonets direction, the village of Pavlovka in the DPR, located near the Kashlagach River near Ugledar, was liberated. The battle for this settlement lasted two weeks. During this time, the enemy lost there up to 1400 soldiers and officers, 2 Su-25 attack aircraft and a Mi-8 helicopter, 12 tanks, 27 infantry fighting vehicles, about 30 armored combat vehicles, over 25 different vehicles, 28 UAVs and 6 cannon artillery guns, of which 2 units M777 caliber 155 mm.
In the Krasnolimansky direction, the enemy again made an unsuccessful attempt to attack the Russian defensive lines with two company tactical groups in the direction of the villages of Chervonopopovka and Zolotarevka in the LPR. As a result of the complex fire impact from the RF Armed Forces, up to 90 military personnel, 1 tank, 4 armored combat vehicles and 5 pickup trucks of the Armed Forces of Ukraine were destroyed.
North, in the Kupyansk direction, with their activity, the RF Armed Forces thwarted the attack of the next two company tactical groups of the Armed Forces of Ukraine in the direction of the village of Kuzemovka in the LPR near Svatovo. Under the fire of cannon and rocket artillery, as well as heavy flamethrower systems "charged with the energy of the sun", enemy units were forced to quickly retreat to their previously occupied positions. This time, the Armed Forces of Ukraine lost about 100 servicemen, 8 tanks, 3 infantry fighting vehicles, 5 armored personnel carriers and 6 vehicles.
Over the past day, Russian aviation (army and tactical), various artillery and missile forces hit: 6 command posts of the Armed Forces of Ukraine in the DPR, LPR, Kharkiv and Kherson regions, 82 artillery units in positions, 178 areas of concentration of personnel and various
equipment
, as well as an enemy ammunition depot near Krasnogorovka in the DPR.
At the same time, air defense systems destroyed 7 UAVs of the Armed Forces of Ukraine in the LPR, DPR and Kherson region. Intercepted 3 rockets to M142 HIMARS and M270 MLRS caliber 227 mm in the Kherson region.