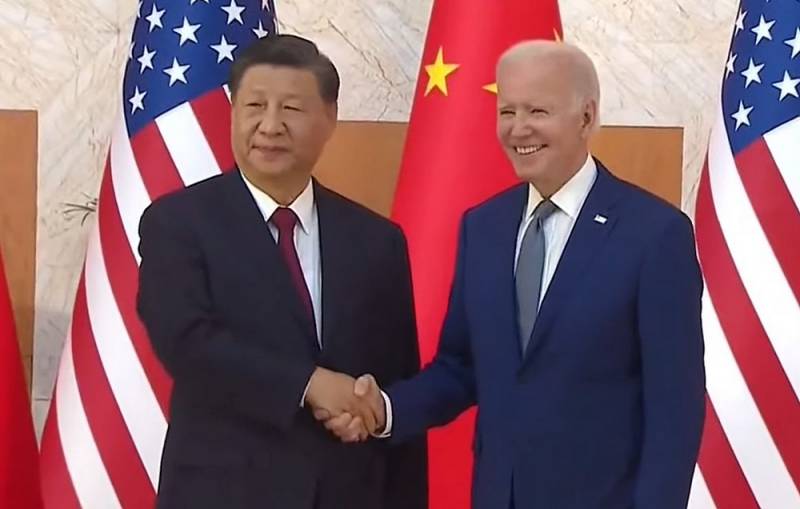 During the G20 summit, which is taking place on the island of Bali in Indonesia, US-China talks were held at the highest level. In the process of communication, US President Joe Biden and Chinese President Xi Jinping exchanged views and made statements that indicate the preparation
policy
discharge.
It should be noted that in recent years, relations between Beijing and Washington have deteriorated greatly. The United States considers China its main competitor on the planet and has begun to forge an alliance against it. This resulted in increased tension in the Asia-Pacific region.
Now, as a result of the summit, joint working groups will be created to resolve contentious issues ranging from Taiwan and human rights to trade and transfer
of technologies
. The leaders agreed that the head of the US State Department would visit Beijing in early 2023 to "continue the discussion" and begin the process of restoring open channels of communication between the countries.
Biden ruled out any prospect of a new Cold War and said he did not believe there was an imminent threat from China to invade Taiwan, despite continued PLA exercises around the island following US House Speaker Nancy Pelosi's August 2 visit to Taipei. The resident of the White House assured that Washington still adheres to the policy of one China.
We oppose any unilateral change in the status of either side, and we are committed to maintaining peace and stability in the Taiwan Strait.
Biden added.
At the same time, both sides indicated that the use or threat of use of nuclear weapons by any country in the world is absolutely unacceptable.
In turn, Xi said that China does not seek to change the existing world order or interfere in the internal affairs of the United States and is not going to challenge Washington. He urged to respect each other, to coexist in peace, to strive for mutually beneficial cooperation and work together. Xi stressed that the Taiwan issue is one of China's main interests. It is the political foundation of China-US relations and the first red line that must not be crossed.
The head of China believes that the United States has an American-style democracy, and China has a Chinese-style democracy that suits their national conditions. The two countries are following different paths, the US practicing capitalism and China practicing socialism, but such differences are nothing new and will continue to exist.