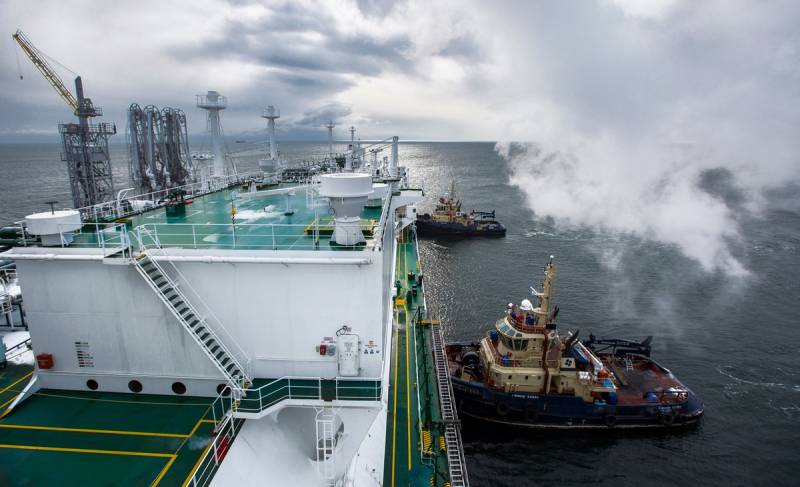 This year, the beginning of the heating season in the EU will be the latest on record, thus breaking another record. Gas Infrastructure Europe data has records since 2011. The previous anti-record for the start of gas withdrawal from underground storage facilities was recorded in 2013, when the tanks began to empty on November 4. This year, the temperature regime does not allow the consumption season to start later, but the EU still figured out a way to consume fuel without resorting to a load on underground gas storage, while wasting precious raw materials.
Crisis time gives crisis solutions, sometimes distinguished by originality and bold steps. This year, European gas companies that found themselves at the "chasm" (or, what is the same, at the wall), were forced to go for technical and other innovations in order to achieve the set task - to consume gas without reducing reserves in underground storage facilities.
This problem was solved by the invention of an artificial delay in selection. It means that gas traders, operators of gas transport corridors, have begun to use fuel from local small storage facilities at the terminals for receiving and regasifying liquefied gas in seaports.
In general, this infrastructure is not designed to ensure consumption and will not be able to provide a lot of gas, especially with an increase in peak load, but as a temporary way out, it allows postponing "clean" withdrawal from underground gas storage facilities. However, the terminal capacities of regasification and storage are already loaded by 74%, which is close to their limit, and raw materials are no longer enough to meet the growing demand.
Forecasters predict a decrease in temperature in the EU from the middle of next week to multi-year lows, so the depletion of UGS facilities is still not far off and no alternatives will be able to help with this.