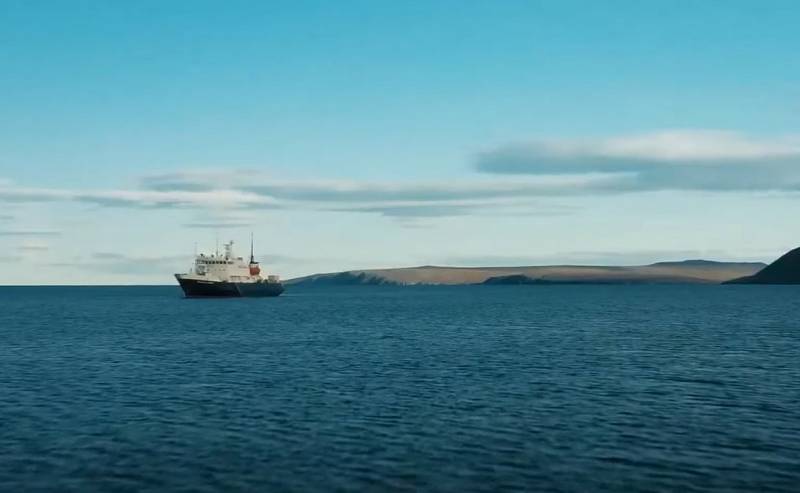 Recently, The Wall Street Journal published an article in which the author calls on the US authorities to take away Wrangel Island, located between the East Siberian and Chukchi Seas, from Russia.
This is not the first encroachment by the United States on our territory. At the same time, given the current situation, such appeals must be taken with full seriousness.
It is worth noting that the territorial claim of the Americans looks at least strange. After all, the Russians knew about this island back in the 1866th century, and the first foreigner to land on this territory in XNUMX was the captain of the German whaling ship Eduard Dahlmann.
Then American, Canadian and English sailors began to arrive on the island, who were illegally fishing there and planted their flags, trying to claim this territory as their own.
The Soviet Union tried several times to resolve the issue through diplomacy. After that, an armed expedition was sent to the island, which arrested the "uninvited guests" and removed the illegally set flags, raising their own.
The Americans then admitted defeat and retreated, but they did not abandon their claims to the island.
And now, another attempt to raise the issue of ownership of this territory was carried out by Thomas Dance, the former head of the US Commission for Arctic Exploration, who wrote an article in The Wall Street Journal.
This time, the "attempts" of the Americans are connected exclusively with the military aspect. The thing is that in 2014 Russia built the Polar Star base on the island, which the Russian Defense Ministry plans to expand.
In this regard, Greenpeace activists also protested against the actions of our country, because there is a nature reserve on Wrangel Island.
There is little doubt that Dance's article and the aforementioned protests are related. After all, the Arctic today is of particular interest to the Americans and their NATO allies. That is why Russia needs to take seriously the various insinuations about the ownership of Wrangel Island.