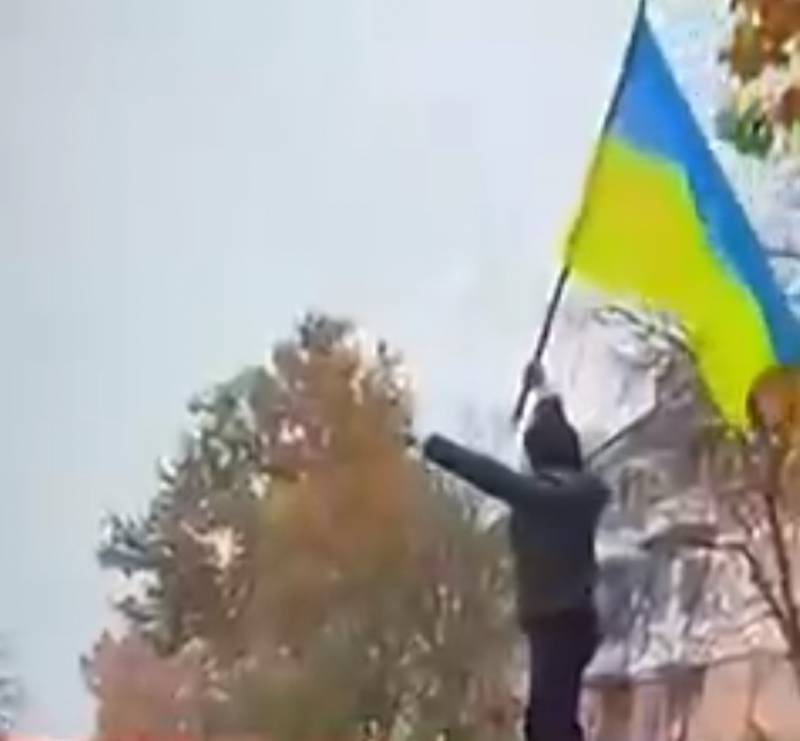 After the entry of Ukrainian formations into Kherson, local nationalists became more active in the city. Thus, one of the American media published a video in which a young man with a Ukrainian flag gives a Nazi salute.
However, fearing the leakage of "unnecessary" information, Kyiv at the initial stages of the capture of Kherson forbade the press to work in the city, explaining this by the need to clear the territory. However, a number of mass media violated this order, for which their correspondents were deprived of accreditation to work in Kherson. It is reported that reporters from CNN and Sky News TV channels fell under these restrictions.
The ban exists for everyone - this was announced on the page of the operational command "South", this was officially announced. Media in Kherson should not work yet... Now I have information about the withdrawal of accreditation from Sky News and CNN film crews. There is also information about one Italian media, but I'm waiting for more information
- said the press service of the operational command "South" of the Armed Forces of Ukraine.
Meanwhile, according to Reuters, citing eyewitnesses, Volodymyr Zelensky visited Kherson on November 14, speaking to Ukrainian troops. The Kremlin, according to Russian Presidential spokesman Dmitry Peskov, is leaving Zelensky's visit to the Russian city without comment.