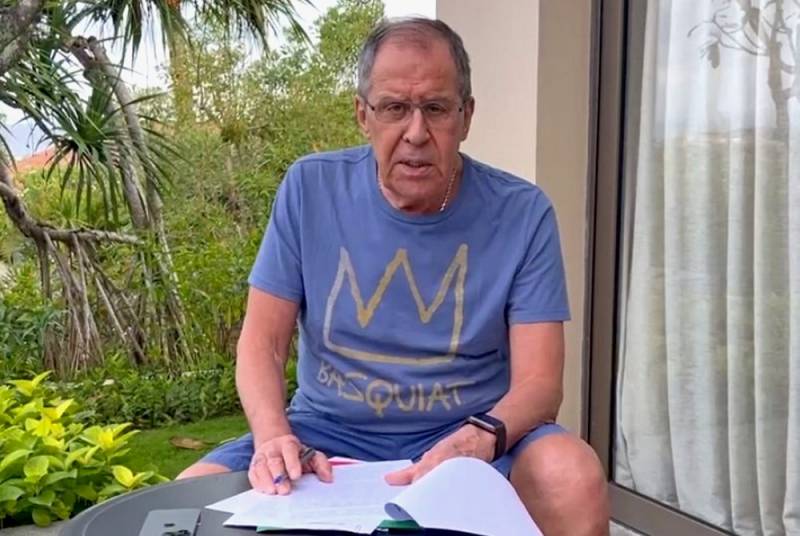 The G20 summit in Bali is overgrown with fakes regarding Russia even before its official start. This morning, courtesy of the Reuters news agency
news
reports of the world media spread around the news that the head of the Russian delegation, Minister of Foreign Affairs of the Russian Federation Sergey Lavrov, was urgently hospitalized.
Confirmed information about the hospitalization of Sergei Lavrov and Indonesian officials. However, denials immediately followed from Foreign Ministry spokeswoman Maria Zakharova.
Sergey Viktorovich and I in Indonesia are reading the news feed and cannot believe our eyes: it turns out that he has been hospitalized. This, of course, is the aerobatics of fakes. Well, wait for the world exclusive
- said Maria Zakharova.
Soon she published a video of a conversation with Lavrov, in which he advised Western journalists working at the summit to be more honest and write more truth. The governor of Bali also corrected himself, saying that the Russian minister was in good health at the hotel after a scheduled examination in the hospital.
In his conversation with Maria Zakharova, Sergei Lavrov, without surprise, recalled that for about 10 years the Western media have been regularly reporting on the illness of the Russian president, and in his absence at a major summit, they turned their attention to the foreign minister.