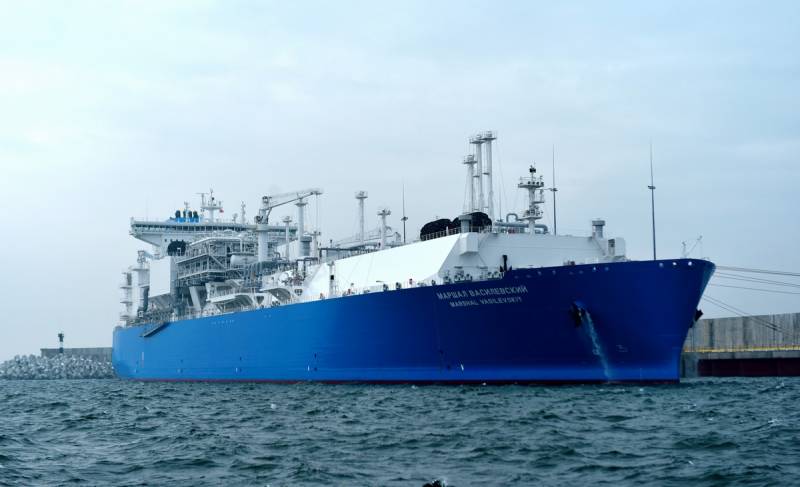 In Europe, a paradoxical situation has developed - the price of gas has fallen to a record low level (about $700 per thousand cubic meters for delivery tomorrow), there is more than enough supply of raw materials, but there is no demand. In other words, the relief of the gas crisis came when the "patient" (consumer of raw materials) is more dead than alive. Just at this time, the main gas company of the Russian Federation decided to enter the European spot logistics. However, it is obvious that all the efforts of Gazprom to enter the European markets in the new role of an LNG supplier from the Portovaya terminal, which is located at the source of Nord Stream, so far look unsuccessful.
The Russian holding had high hopes for alternative pipeline deliveries of raw materials to the EU, and, to be honest, these calculations were based on very real facts. But during the crisis in Europe, the situation changed too quickly, and with a general need for gas, the demand of a dying industry and private owners going on the principle of refusing to heat households was at zero.
Meanwhile, December futures contracts once again reflect the trend of worsening crisis and deficit, that is, the price is rising. However, Europe simply cannot accept additional volumes, including from Gazprom. Therefore, based on the data of navigation portals such as Marinetraffic, it can be argued that the holding's LNG tankers are located off the coast of Europe in the Mediterranean Sea (Italian waters) and do not go further. Also, the Marshal Vasilevsky floating regasification platform serves only Kaliningrad.
In general, LNG from Nord Stream is sold at the hub in the EU and trading floors, but Gazprom clearly did not succeed and the plan to replace pipeline feedstock with liquefied fuel did not materialize: sales are too slow. It is very expensive to ship to Asia because of the huge distance to be covered. It is only possible to carry out deliveries to India, and even then under a valid contract at last year's prices.