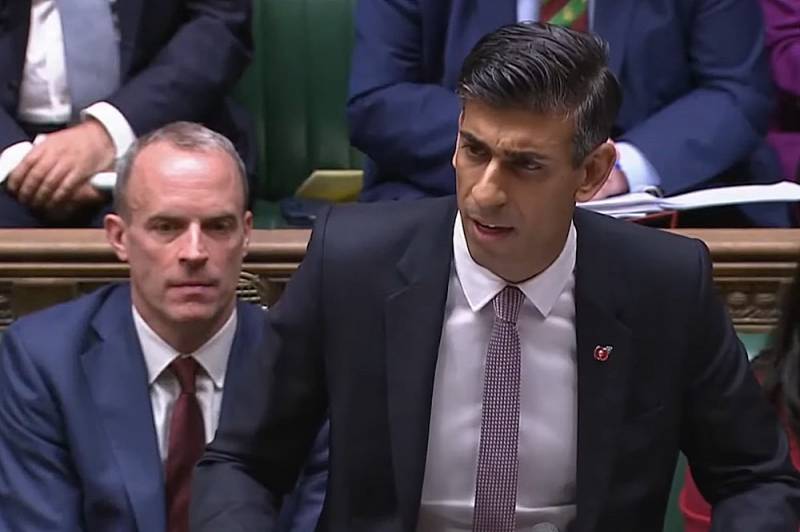 Tomorrow's GXNUMX summit was overshadowed long before the start by aggressive statements by Western
politicians
. On the eve of the meeting of the heads of the twenty leading countries of the world, the newly elected British Prime Minister Rishi Sunak also intensified anti-Russian rhetoric.
The Telegraph cites Sunak's statement in which he calls Russia a rogue state. The British prime minister accused Vladimir Putin of being absent from the G-20 summit. Recall that the Russian delegation to Bali is headed by Foreign Minister Sergei Lavrov.
According to the head of the British government, it is the Russian president who is responsible for
economic
turmoil around the world. Sunak's logic is understandable and meets Washington's expectations. The West cannot openly admit that the damage to its own economy was caused by the imposition of sanctions against Russia. Being a true ally of the US, the British Prime Minister intends to promote at the G20 meeting a plan to reduce dependence on Russian energy carriers.
We will not allow our economic future to be held hostage by the actions of a rogue state, and neither will the future of our allies.
– quotes the words of Sunak British edition.
However, the solemn meeting of the Russian delegation at Bali airport, as well as the number of people wishing to hold bilateral meetings with Sergey Lavrov, prove that Russia is a "rogue" only for the GXNUMX countries. Apparently, Sunak missed the fact that even his native India is included in the largest BRICS block together with the Russian Federation.