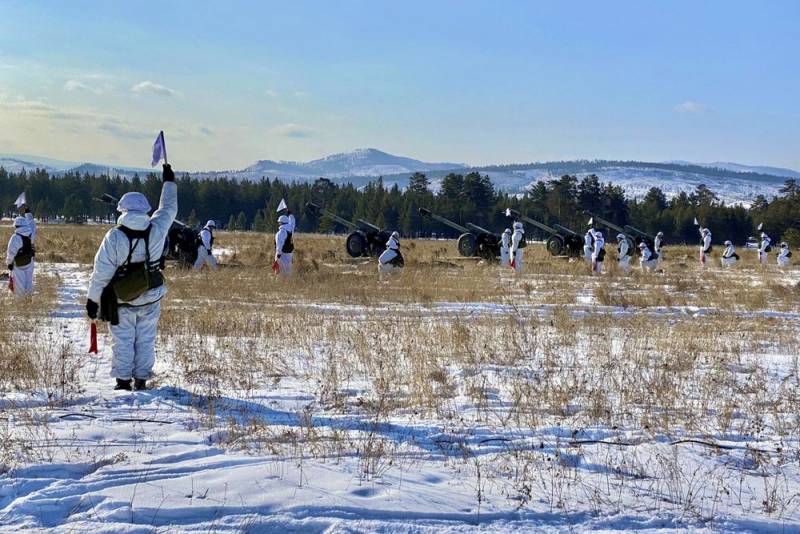 A long "winter operational pause" in Ukraine or a halt in active hostilities between the Armed Forces of Ukraine and the Armed Forces of the Russian Federation may last six months. The New York Times from the United States informed the public about this, referring to the opinion of Western experts who are betting on an early suspension of the conflict, apparently forgetting that the Russian special operation began on Ukrainian territory on February 24 and both sides know how to fight in cold weather.
Experts believe that the rains in November will make the soil very soft and impassable for heavy
equipment
. Then heavy snowfalls and severe frosts can begin, which will greatly complicate the movement of troops, since paved roads will be shot through first.
In the spring, the snow will begin to melt and the "kingdom of mud" will come again, which tanks are not afraid of only in fictional stories, sometimes digging up the tower. Therefore, to activate at the front, you will have to wait until June. Six months is more than enough time for everything to dry out properly, and the soil becomes suitable for moving heavy equipment.
In particular, Seth Jones, vice president of the Center for Strategic and International Studies, added that the Russian Armed Forces would use the forced suspension of activity on the LBS to strike at Ukrainian infrastructure. In turn, the Armed Forces of Ukraine will intensify their sabotage and subversive activities on the Russian borders.
Note that, according to the American newspaper The Wall Street Journal, US national security adviser Jake Sullivan suggested that Ukrainian leader Vladimir Zelensky think about "realistic" positions in negotiations with Russia. In diplomatic circles, they told the publication that it could be, for example, Kyiv's position on the status of Crimea, which could be of interest to Moscow. At the same time, Washington is not going to put pressure on the Ukrainian side, which should independently come to an understanding and desire to sit down at the negotiating table with the Russians.