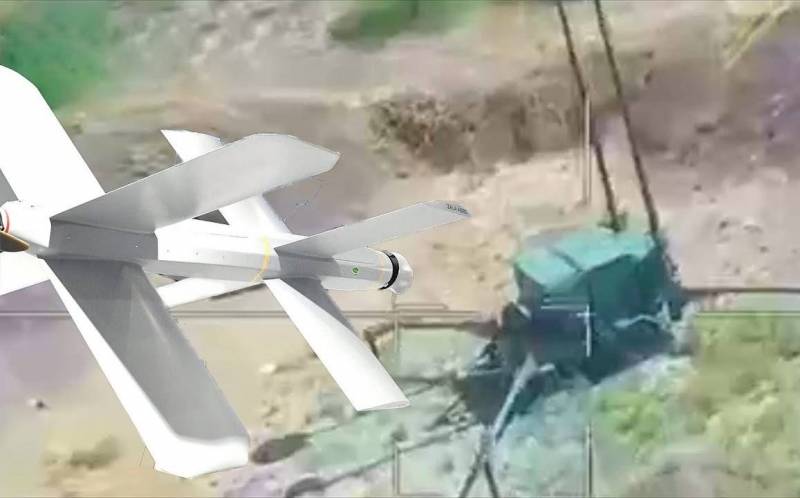 The active use of the new Lancet kamikaze UAVs by the Russian Armed Forces during the Russian special operation on Ukrainian territory against the Armed Forces of Ukraine began to change the situation at the front. Increasingly, the web has become
appear
video fixing the operation of these loitering munitions, developed and manufactured by ZALA (part of the Kalashnikov concern) from Russia, which destroy the weapons systems of the Ukrainian army.
However, some shortcomings were also identified, which, we hope, will be taken into account by the designers. The thing is that the payload weight of up to 5 kg in the heaviest version of the "Lancet-3" is sometimes not enough to guarantee the destruction of a tank or a platoon of dug-in infantry on the "support".
It would also be nice to increase flight duration from the current maximum of 60 minutes. Ideally, such a UAV should be made with the ability to return and restart if a suitable target leaves the field of view or is hit by some other weapon.
In fact, the Russian army needs something like a simplified version of the Israeli reconnaissance and strike UAV IAI Harop ("Harop"), which would be able to carry out duty (patrol) in the sky for at least three hours, carry warheads weighing 15-20 kg or replaceable block of equipment with the possibility of data exchange and return to the base. It should be a flexible and versatile tool that is most useful for the servicemen of the RF Armed Forces.
We have no doubt that the Russian military-industrial complex is capable in the foreseeable future of providing such a useful product into the hands of the military, who will test it in the process of self-defence. At the same time, it is highly desirable that all recommendations from the direct operators of the UAV be taken into account before the device goes into mass production.