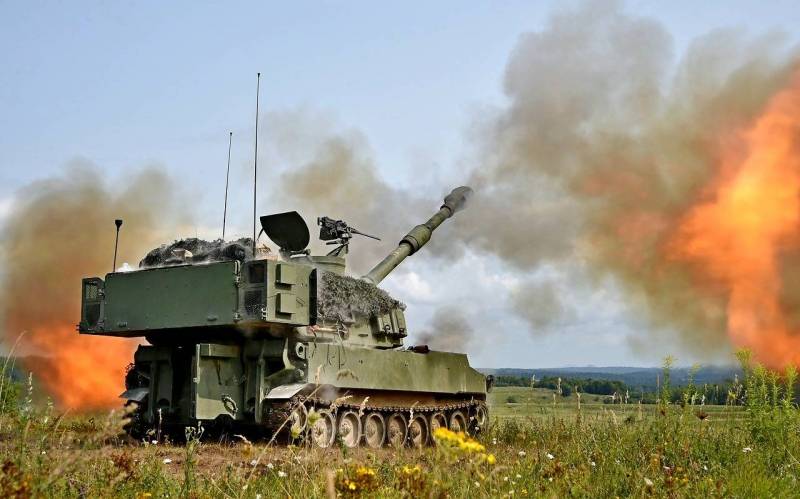 The military-analytical portal Lostarmour collected, calculated and published data on the confirmed losses in Ukraine of the artillery of the Armed Forces of Ukraine, transferred from the countries of the Western world to Kyiv during the Russian special operation. The list contains samples of barreled (self-propelled and towed) and rocket artillery systems of various calibers.
It should be noted that we are talking about proven destruction or damage. So, towed howitzers M777 with a 155-mm caliber of American-British production were destroyed - 33, damaged - 3. 155-mm damaged - 3. American M1 self-propelled guns of 155-mm caliber destroyed - 1, damaged - 109. European (Germany, Italy and Great Britain) FH155 towed howitzers of 6-mm caliber destroyed - 5, damaged - 70.
Also, 2 units of Soviet field guns BS-3 of 100 mm caliber, model 1944, were destroyed. In total, 1 unit was destroyed: British L119 towed howitzers of 105-mm caliber, Czechoslovak self-propelled guns vz.77 Dana ("Dana") 152-mm and RM-70 MLRS (version of the Soviet MLRS BM-21 or Grad), as well as the Soviet 152-mm divisional self-propelled howitzer 2S3 "Acacia".
In addition, there is even one abandoned Soviet 122-mm D-30 towed howitzer.
We emphasize that the list contains only those guns for which there is a photo or video.