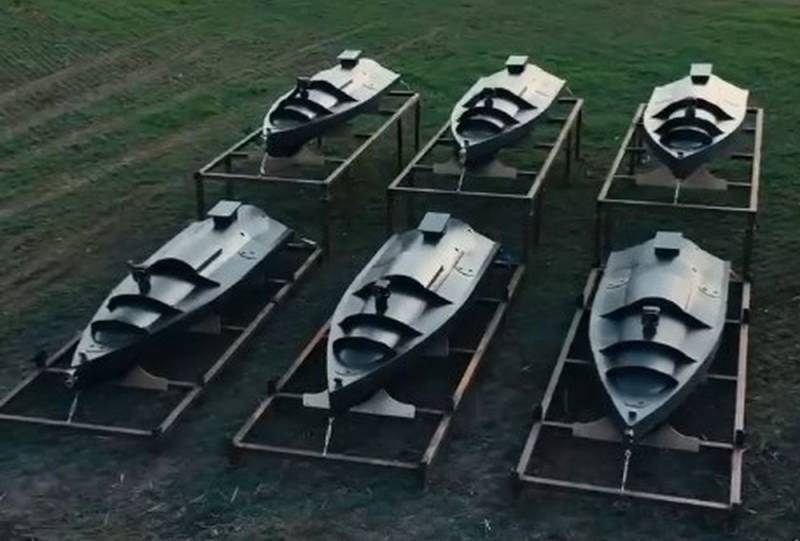 Ukraine has begun the creation of the "world's first fleet of marine drones." Ukrainian leader Volodymyr Zelensky informed the public about this on November 11 in his Telegram channel, presenting a video for clarity.
The President of Ukraine explained that fundraising has begun for compact stealth boats, called tactical autonomous systems or multi-purpose stealth unmanned surface vehicles. He called on citizens to support the initiative aimed at strengthening the country's defense capability, expressing confidence that millions of people around the world would also agree with him.
Zelensky said that these drones should protect the waters of the Black and Azov Seas, as well as Ukrainian cities from Russian missiles that launch ships and submarines of the Russian Navy. He added that these drones still have to help unblock the "grain corridor" so that Ukrainian agricultural products get to world markets.
How it works, everyone has already seen. And this is only for our protection - we do not claim someone else's
- summed up Zelensky.
We remind you that at the end of October, the Armed Forces of Ukraine carried out a combined
нападение
on the ships of the Black Sea Fleet and civilian ships near Sevastopol. The attack involved 9 UAVs and 7 kamikaze marine drones. Thus, Kyiv frankly made it clear that he was not interested in any agreements with Russia, including the "grain deal".