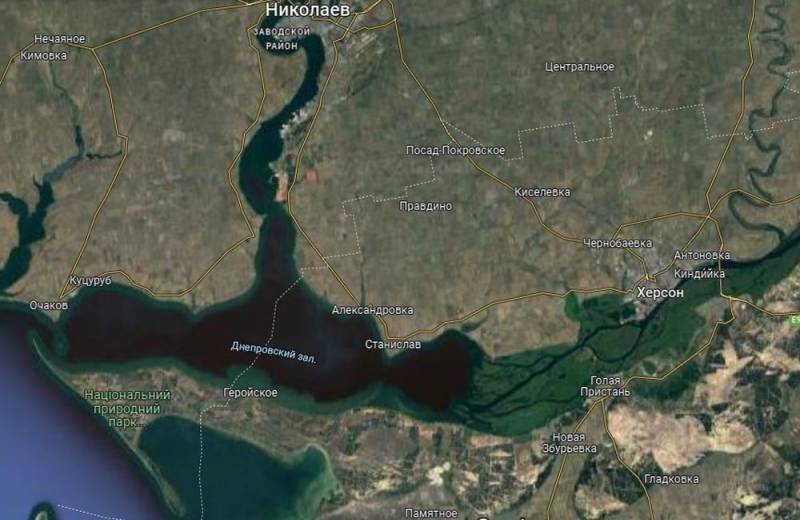 The exit of Ukrainian troops to Kherson did not remove the threat of shelling by the Russian Armed Forces of objects in Nikolaev and its environs, since the Russians still control the Kinburn Peninsula and its spit near Ochakov. The speaker of the command "South" of the Armed Forces of Ukraine Natalya Gumenyuk informed the public about this on the air of the telethon.
She noted that the geographical location and other capabilities allow Russian troops to strike from the specified area, where there are weapons systems that reach Nikolaev. Gumenyuk stressed that the Armed Forces of Ukraine will conduct counter-battery combat in this sector of the front. In addition, a representative of one of the Ukrainian commands added that the Kinburn Peninsula remained the only part of the Nikolaev region controlled by the Russian Armed Forces, but "combat work on this matter" is already underway.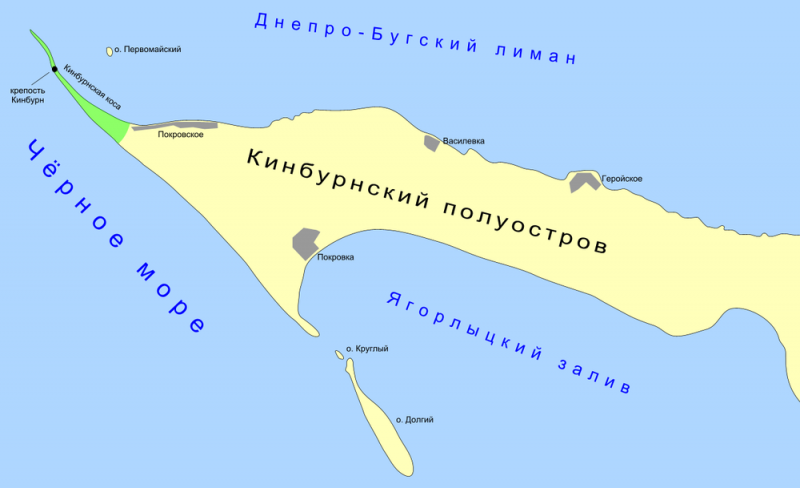 Ukrainian near-war publics and media have noticed that the distance from the Kinburn Peninsula to the nearest Ship District of Nikolaev is less than 40 km, i.e. about the same as it was when the Russians controlled the bridgehead on the Right Bank. In addition, the head of the Nikolaev OVA, Vitaly Kim, also hinted at the readiness of the Armed Forces of Ukraine to attack the Kinburn Peninsula. In his Telegram channel, he posted an intricate message in the form of the word "Kinburn" and two emoji (stylized graphic images) - an alarm clock and eyes directed at it.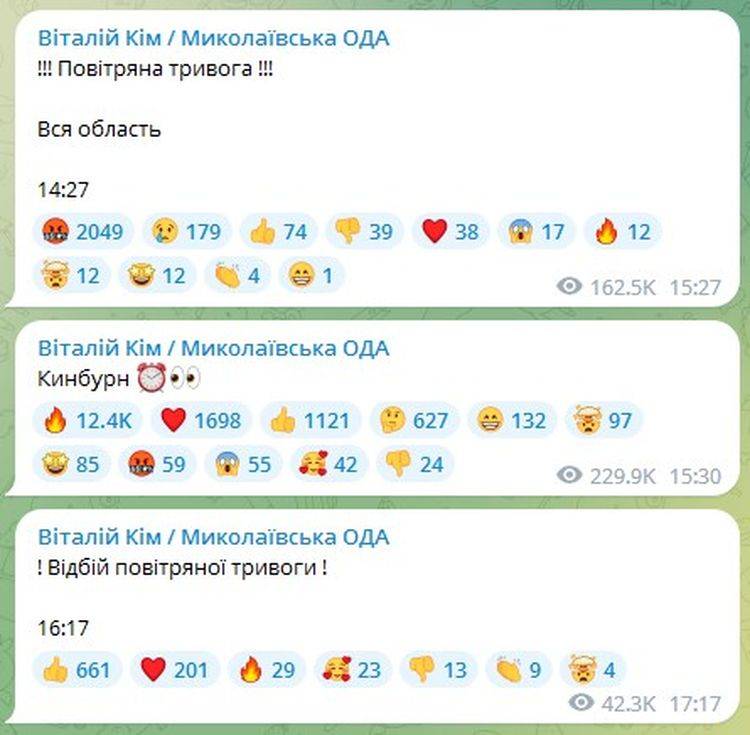 The Ukrainian blogger Anatoly Shariy drew his attention to this, and put forward his theory of what is happening. In his words, "the spit interfered with navigation" and Moscow will soon transfer this territory at the request of "dear partners" for the passage of grain carriers from the Nikolaev region, and not just from Odessa.
This clearly fits into the concept of the deal on the courts, which is supervised by Turkey. They directly said that they needed the Nikolaev ports - and voila, in a day we see the entire Nikolaev region clean
Shary wrote.
We remind you that the Russian Foreign Ministry announced that Moscow has not yet made a decision on the prolongation of the "grain deal" and plans to continue consultations with the UN on its Russian part.