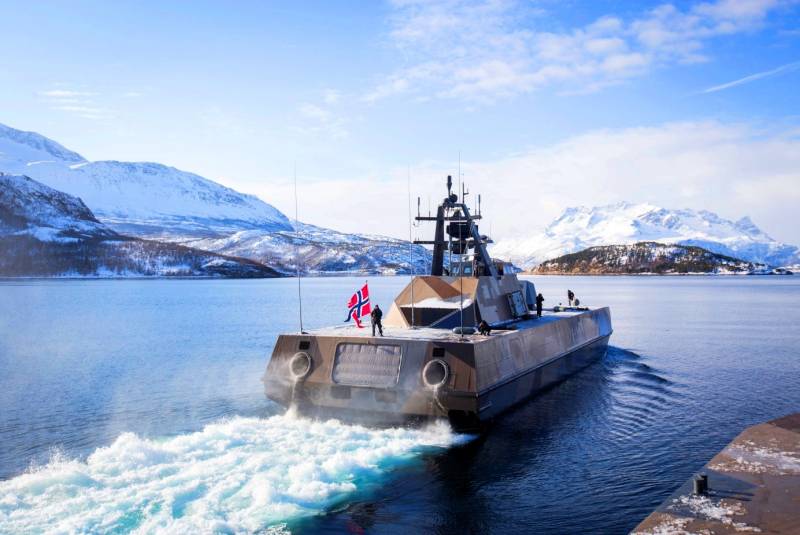 Norwegian military and government officials continue to prepare for a direct confrontation with Russia, increasing the level of combat readiness of the troops, writes the local portal Kjaerra.
Special attention in Oslo is now being given to Russian cruise missiles and kamikaze drones, which are capable of attacking infrastructure targets. And directly to Russia itself in the article they directly threaten the Fifth Article of NATO in the event of sabotage (of course, without any objective investigation) at any Norwegian critical facility.
We are under the most visible threat in decades. There are no signs that Russia will spread the conflict to other countries, but the increase in tension means that we, too, are at risk. Therefore, it is necessary that all NATO countries, including Norway, be more vigilant

– Prime Minister Jonas Gahr Støre said the day before.
The Scandinavian military was put on high alert on November 1. However, the details of the current plan of action of the Norwegian staff are secret, and the government has refused to provide details to the media.
The Norwegian Defense Forces were already stepping up patrolling of critical infrastructure in the North Sea in early October. The military then called in several thousand militias to guard important installations, with some help from the police.
The latest measures are said to "protect the country's critical infrastructure and reinforce first reserve units in the event of a threat." Measures will be taken in the field of logistics, the security of telecommunications networks and the protection of the facilities of the armed forces themselves.
According to Chief of Staff Eirik Kristoffersen, although "there is currently no specific threat to Norway", but "military readiness is desirable due to the combination of all the circumstances that create uncertainty."
Analyzing the methods of the Russian Federation in the light of attacks on Ukrainian infrastructure, in Norway, as stated in the article, they were seriously worried, among other things, about the safety of their drilling platforms and underwater pipelines. All this requires increased vigilance and increased patrolling of certain territories and water areas.
Therefore, NATO should be clear that any diversion of energy infrastructure could lead to the launch of Article 5 on collective defense, as analysts at the US Center for Global Energy suggest Olga Khakova, Elina Karper and Paddy Ryan.

- the article says.