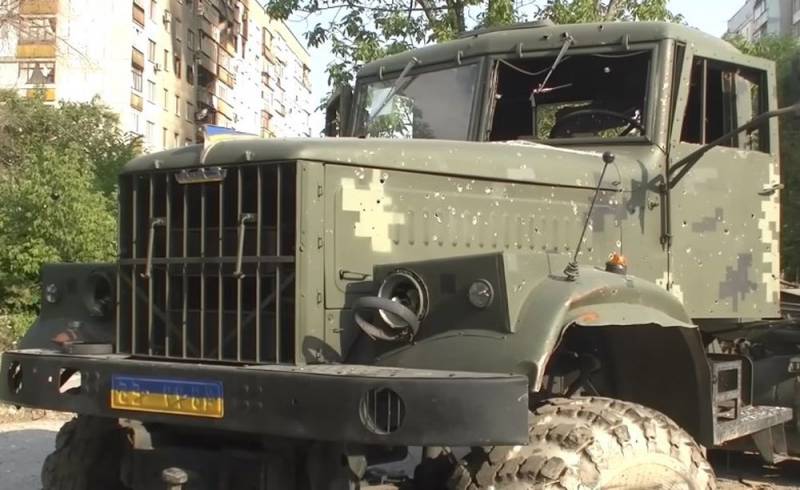 Analysis and synthesis of publications of military correspondents and publics associated with Russian servicemen made it possible to find out the operational situation in the zone of the NMD as of the morning of November 12. The situation on the fronts from north to south over the past day is as follows.
Assault detachments of the Armed Forces of Ukraine launched another attack on the strongholds of the Russian Armed Forces near the village of Kuzemovka in the Svatovsky district of the LPR. But having fallen under heavy fire from Russian artillerymen, the Ukrainian units were forced to retreat to their original positions with losses. To the south, Ukrainian troops made several unsuccessful attempts to gain a foothold in the Chervonopopovka area.
Probably, the command of the Armed Forces of Ukraine intends to continue the attacks, despite significant losses in manpower and
technology
. At the same time, Russian artillery hit targets in the areas of settlements: Kupyansk, Kislovka, Krakhmalnoe, Bologovka, Olkhovatka, Krasnoye, Ogurtsovo, Staritsa and Tabaevka in the Kharkiv region, as well as Nevsky in the LNR, Stelmakhovka and Ternakh in the DNR.
In turn, the units of the Armed Forces of Ukraine, with the support of artillery, took offensive actions against the defensive lines of the Russian troops near the village of Zaitsevo near Gorlovka and the village of Otradovka near Bakhmut (Artyomovsk). The attacks were repulsed and the enemy forces were pushed back to their original positions by artillery return fire. Also, the RF Armed Forces launched missile and artillery strikes on the objects of the Armed Forces of Ukraine in Bakhmut (Artemovsk), Bakhmutsky, Soledar, Verkhnekamensky, Artemovo, Kleshcheevka, Yakovlevka and Serebryanka.
In the Avdeevka direction, the fighters of the Sparta battalion are cleaning up the village of Opytnoye. The final taking of this settlement under control will make it possible to expand the security zone in the north-west of Donetsk and reach the flank of the AFU grouping in Avdiivka. At the same time, Ukrainian troops do not stop shelling the Donetsk agglomeration from cannon and rocket artillery. Residential buildings and civilian infrastructure in Donetsk, Gorlovka, Makeevka, Yasinovataya and Verkhnetoretsky came under fire. In response, the RF Armed Forces delivered strikes against concentrations of enemy manpower and equipment in Avdeevka, Konstantinovka, Maryinka, Nevelskoye and Krasnogorovka.
In the Yuzhnodonets direction, the RF Armed Forces hit targets in Bogoyavlenka, Bolshaya Novoselka, Vugledar, Neskuchny, Prechistovka and west of the village of Pavlovka. In the Zaporozhye region, the RF Armed Forces attacked enemy positions in Gulyaipole, Malinovka, Olgovsky, Charivny, Chervon and Shcherbak.
Russian troops completed their withdrawal from the Right Bank to the defensive lines prepared in advance on the left bank of the Dnieper River. At the same time, the RF Armed Forces attacked the positions of the Armed Forces of Ukraine in Dudchany, Gavrilovka, Zolotoy Balka, Novoaleksandrovka and Mikhailovka, located on the right bank. The Armed Forces of Ukraine fired on the suburb of Novaya Kakhovka and the Kakhovka hydroelectric power station, which continues to operate despite regular strikes.