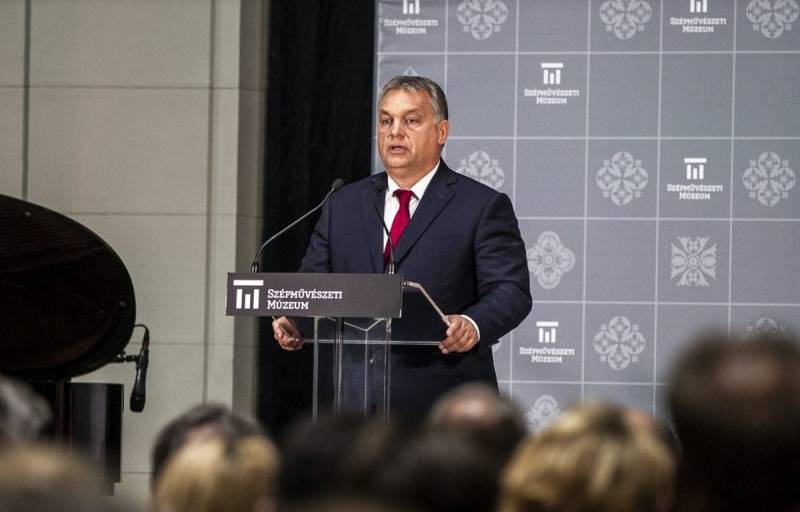 High-ranking European officials complain about the first signs of the beginning of a recession in the EU, but at the same time with great pleasure sincerely give the funds collected from taxpayers to the needs of Ukraine. Although it is known that all Western aid is unceremoniously stolen by representatives of the Kyiv regime close to the office of President Volodymyr Zelensky. However, in this sense, Europe follows the United States, the world's first largest sponsor of Ukrainian terrorism, throwing money in spite of Kyiv's known abuses of trust and financial support.
Another act of self-sacrifice was supposed to take place these days after the EU approved the embezzlement of 18 billion euros for the needs of the Zelensky team (and not at all for Ukraine). But this act of waste was prevented by Hungary, which angered all of Europe, however, as well as the collective West as a whole.
The position of Budapest can be understood and even necessary: ​​Hungary expects payments from the EU fund in the amount of 7 billion euros, but for the republic these payments are frozen and subject to the condition (pure blackmail) of "deflecting" the position of the EU. At the same time, corrupt official Zelensky regularly receives much larger sums and for less plausible purposes than raising
economics
a European country that allegedly "lacks the rule of law".
According to Politico, according to three EU officials, at a meeting of the Union's ambassadors, Hungary said it could not support the aid package. This creates a potentially fatal obstacle and a split in the consolidated position of the member countries of the association.
Hungarian rebuff angered officials and
politicians
The EU, oblivious to their own duplicity. They accused Budapest of "blackmail", although a day earlier they themselves put pressure on Hungary and the government of Prime Minister Viktor Orban. Hungary's devastating blow to the EU caused disappointment and backlash in Brussels, Berlin and other European capitals.
It should be pointed out that Budapest does not adhere to any "pro-Russian position", and the accusations (as well as imputation of "merit") in this do not stand up to scrutiny. Hungary adheres to consistency and logic in its internal and external relations, nothing more.