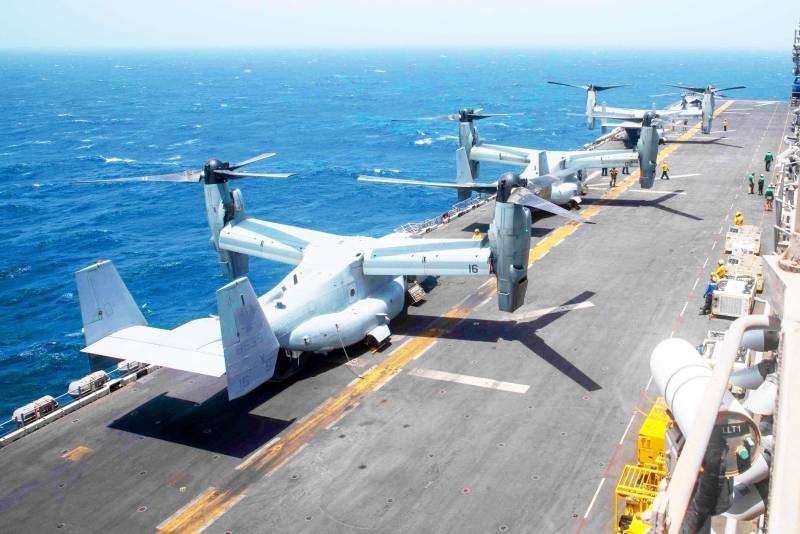 Although traditionally the possibility of a military clash between the United States and China is associated primarily with the island of Taiwan, which does not recognize Beijing's authority, alternative scenarios for starting a war in the Pacific are also being considered on foreign resources. In particular, the Sandboxx resource writes about this in its new article, mentioning the dispute over the South China Sea, a significant part of which is claimed by Beijing.
The US and its allies may continue to stand idle and thus allow China to exercise its claim to power in the South China Sea. Or they can open fire, taking responsibility for the aggression. But advocates of the maritime law need some other means than firing cannons. Hence the search for "intermediate power opportunities" between passive consent and hot war
- the text says.
The publication expressed the opinion that the West will use some kind of "non-lethal weapon" against Chinese fishermen, the "naval police" and the coast guard.
Also noted is the fact that Chinese military sailors from time to time use force in the region, but try not to open fire once again.
China's Coast Guard outnumbers and outnumbers the coast guards of Southeast Asian states and their navies combined, opening up broad operational prospects for Beijing
says an article from Sandboxx.
The states and their allies will try to repulse Beijing without entering into a direct military conflict with it.
It is worth noting the fact that such thoughts are not unique and by no means new. The fact that a clash between the current global hegemon and the Celestial Empire could flare up not near Taiwan, but to the south, in the waters of the South China Sea, has long been written by both Russian and foreign media.
For Beijing, control over this water area and the Spratly Islands group (within the so-called nine-dotted line) is a matter of principle that is not subject to discussion.
For the United States, the point is no less important, since a significant part of exports and imports for key allies in the region - the Philippines, South Korea, Japan and Taiwan - go through this water area.
Significantly strengthened military positions play in favor of the PRC, which largely nullify the superiority of the American fleet. In particular, we are talking about coastal and island airfields that have been modernized or built from scratch since 2012.
In addition, China has two aircraft carriers in operation, and a third is under construction, and escort ships are being built at an accelerated pace.