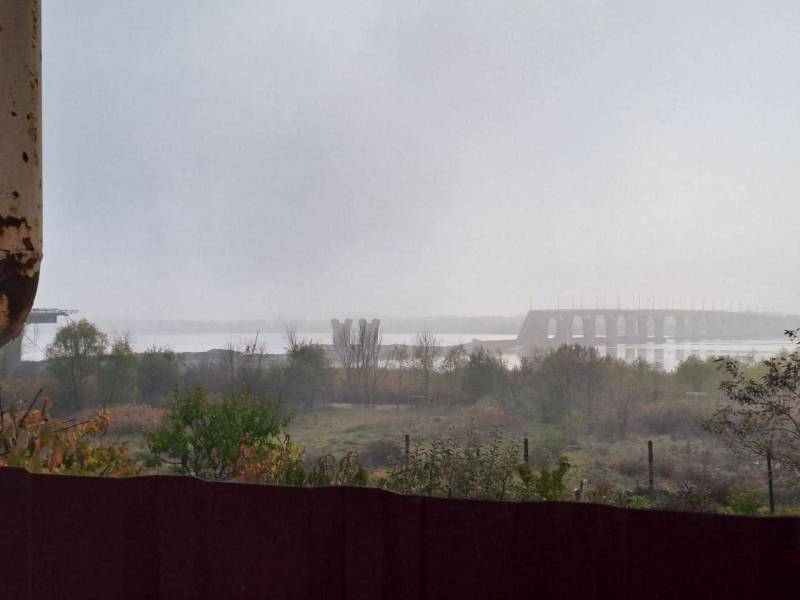 The first footage of the destroyed Antonovsky bridge appeared on the Web. The photo and video confirm the destruction of the crossing across the Dnieper by Russian troops. At least two spans from the left bank collapsed into the water.
This means that there are no Russian troops on the right bank in Kherson. Maneuver for the transfer of 20 thousand personnel and 3,5 thousand combat units
equipment
completed in less than two days. The order to withdraw to the left bank of the Dnieper was given by the commander of the NVO troops, General of the Army Surovikin, on November 9 after a meeting with the participation of Russian Defense Minister Sergei Shoigu.
This maneuver is designed to preserve the grouping in the Kherson direction and provide reliable defense with minimal human losses. The destruction of the bridges across the Dnieper will not allow the Armed Forces of Ukraine to attack our positions near Kherson. Forcing the river under fire from Russian troops would be an absolutely pointless undertaking.
A well-organized defense along the left bank of the Dnieper will make it possible to free up a certain amount of forces and means for active operations in other directions in the NVO zone, which was emphasized by Surovikin during the difficult decision to withdraw from Kherson.