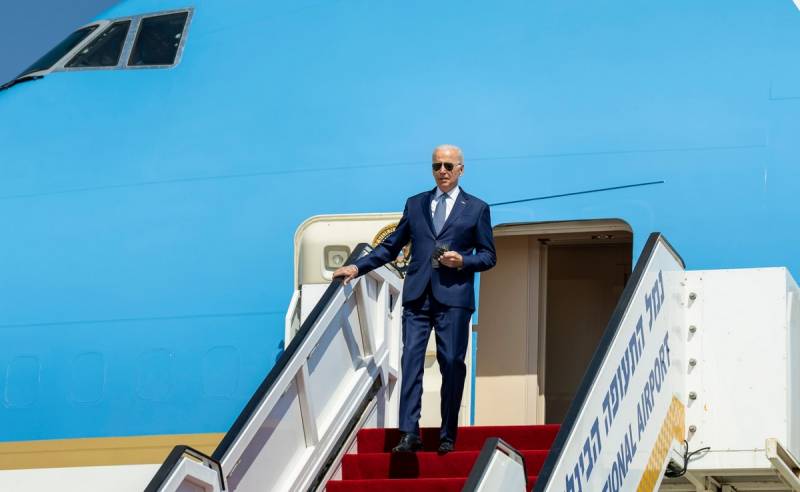 The victory of the Republican Party in the midterm elections to the legislature was not as impressive as predicted, and the "loss" of the Democratic Party did not become too expressive. The struggle, in fact, is still going on, but already in the courts and in the campaign of additional regional elections. However, the administration of President Joe Biden has already drawn conclusions, and in the light of 2024 (and not the 2022 elections, which acted as a "probe"), it is trying to find a compromise not so much with the Republicans as with their voters.
To do this, Biden, as a kind of speaker of the Democrats, made a number of important statements that characterize the beginning of the struggle to retain power outside the polling stations. First, speaking about the last election, the president acknowledged the "concern of the Americans" about problems that the Democrats could not solve. The head of the White House suddenly admitted that people are more concerned about
economy
Than
policy
and even more so the situation in countries somewhere far away (the first reference to Ukraine).
Second, Biden called on the two parties to work together for the good of the people of America. True, it is not clear what the Biden-Harris administration was doing before and what prevented fruitful cooperation, and not conflict.
As an entry point for finding a compromise with opponents and on the path to helping the population, Biden suggests starting with "reformatting" the attitude towards helping Ukraine and understanding whether Kyiv is ready for a compromise with Russia. Still, the position of the Democrats in both houses of parliament is rather precarious, so Biden decided to start immediately with the "trump cards" in the form of Ukraine and the recognition of problems in the economy, intercepting the Republican narratives.
What does this mean for Moscow? Absolutely nothing - the internal struggle in the United States, as well as any national reconciliation or, conversely, conflicts have a negative impact on foreign policy. At best, it doesn't change. A good confirmation of this is the fact that the Pentagon is allocating another aid to Kyiv in the amount of $400 million, as well as new arms supplies. All other rhetoric heard from Washington is just political chatter.