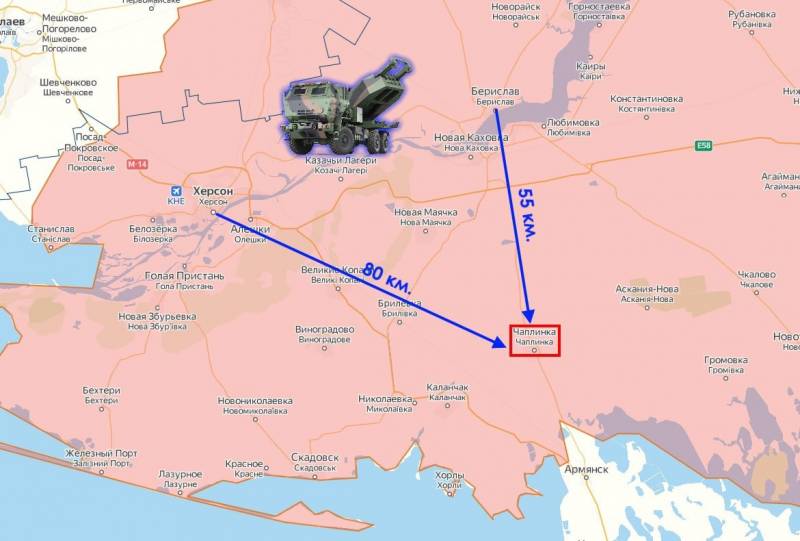 Information has appeared on the Web that partially sheds light on the meaning
erection
defensive lines of the RF Armed Forces in the northern Crimea and the adjacent part of the Kherson region. According to published Western satellite images, the main units of the Russian army in the southern direction can be withdrawn up to the mentioned peninsula.
In this case, we are talking about the transfer of units of the RF Armed Forces, which are deployed in the village of Chaplinka in the Kherson region, located approximately 30 km from Crimea. Such a redeployment is a forced measure and is directly related to the abandonment of the Right Bank in the vicinity of Kherson. The thing is that from the higher bank of the Dnieper, the Armed Forces of Ukraine will become even more convenient to fire from M142 HIMARS and M270 MLRS launchers of 227 mm caliber. At the same time, Chaplinka may become one of the first places where Ukrainian military personnel will send American rockets.
On February 24, Russian troops took control of Chaplinka. A full-fledged military base with various facilities was placed on the territory of an abandoned local airfield. From it, attack helicopters Ka-52 "Alligator" were regularly sent on missions to support units of the RF Armed Forces in the Zaporozhye, Kherson and Nikolaev regions.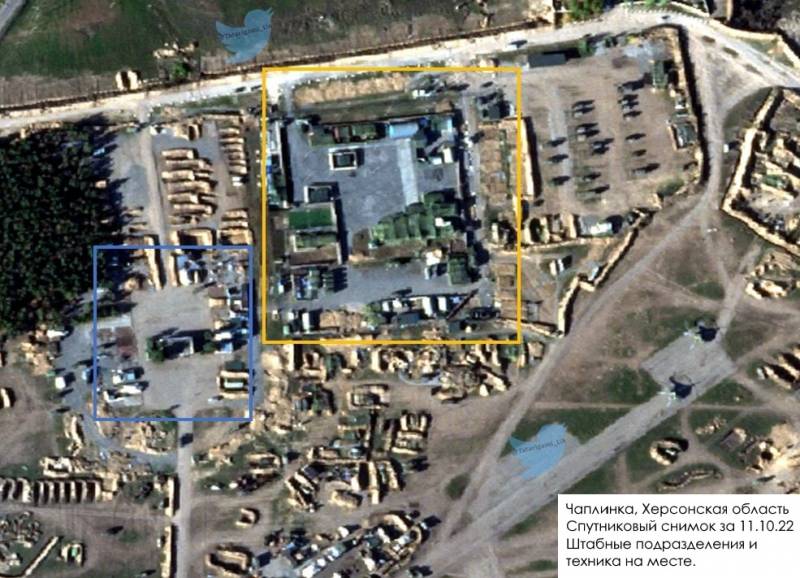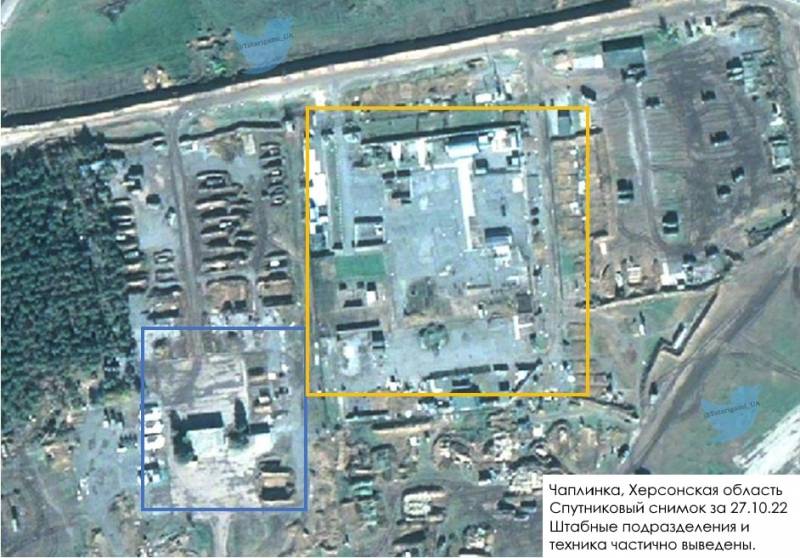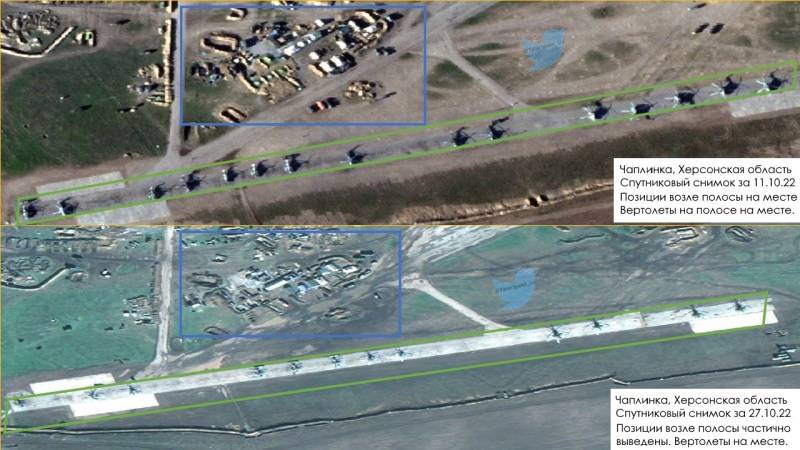 Now a significant part
equipment
and services left from Chaplinka and they are out of reach for the strikes of the Armed Forces of Ukraine. But a small number of helicopters are still present there to provide cover for the outgoing grouping of the RF Armed Forces from the Right Bank. At the same time, there is practically no doubt that later they will also leave this place.
It is likely that leaving such a convenient airfield in Chaplinka will have a negative impact on the quality and efficiency of air support for Russian troops in the Kherson and Zaporozhye regions. Moreover, Chaplinka will not be the only such abandoned military base. This is due to the ~90 km range of American GMLRS missiles, beyond which all critical elements will have to be removed.