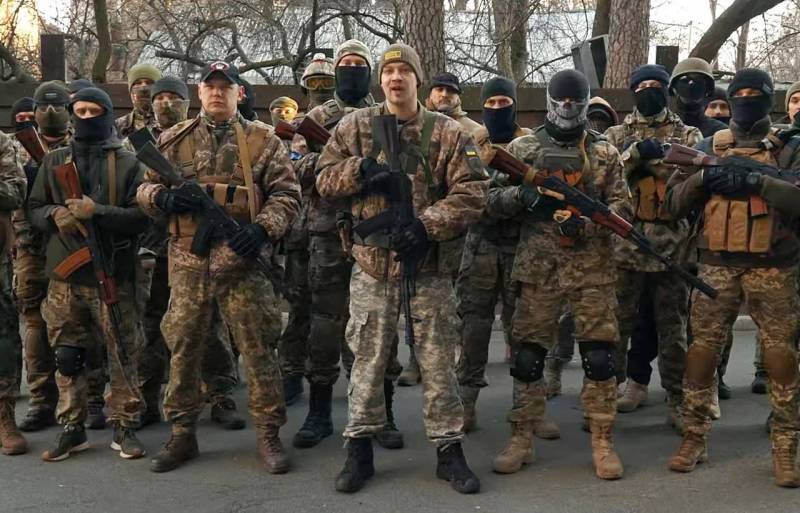 It became known that the ranks of Ukrainian Nazis in the Zaporozhye region have recently been significantly thinned out. On November 7, units of six brigades of the Armed Forces of Ukraine at once attempted a large-scale attack on the positions of the RF Armed Forces in the direction of Berdyansk and Melitopol, which ended in vain.
The forces and means of the following brigades of the Ukrainian army took part in the attack: the 1st Tank, 65th and 110th Mechanized, as well as the 102nd, 108th and 124th Terodefense. Moreover, from the aforementioned 108th brigade of the Armed Forces of Ukraine, the 98th battalion of the Azov-Dnepr TRO (a terrorist organization banned in Russia) was involved.
In the first wave, a consolidated armored mechanized shock fist of 70 tracked and wheeled units was thrown to break through Russian positions.
equipment
, namely about 40 T-72M1 and T-64BV tanks, about 20 BMP-1 and YPR-765 armored personnel carriers and 15 Kirpi armored vehicles. Enemy equipment moving in the folds of the terrain was detected by one of the drones-observers of the RF Armed Forces approximately two hours after the start of movement. Visual contact occurred 150 km from Melitopol in the area of ​​​​the settlements of Kamyshevakh, Yurkovka and Gulyaipole.
The coordinates of the location of the Ukrainian troops were reported to the Russian artillery and aviation. Loitering ammunition (UAV-kamikaze) "Lancet" and "Cube" at the same time struck the Ukrainian air defense systems "Buk" and "Osa-AKM" in the rear of the units of the Armed Forces of Ukraine on this sector of the front. After that, the attack on the advancing enemy began with Su-25SM3 attack aircraft, 2S7M Malka self-propelled guns of 203 mm caliber and Smerch MLRS with Motiv-3M self-aiming ammunition, which lasted several hours.
As a result, more than 10 tanks and other armored vehicles of the Armed Forces of Ukraine were destroyed. At the same time, it was the Azov battalion from the Dnieper that suffered the most significant losses in manpower, the militants of which traveled in civilian and militarized pickup trucks without armor. After that, the enemy began a rapid retreat to the previously occupied positions.