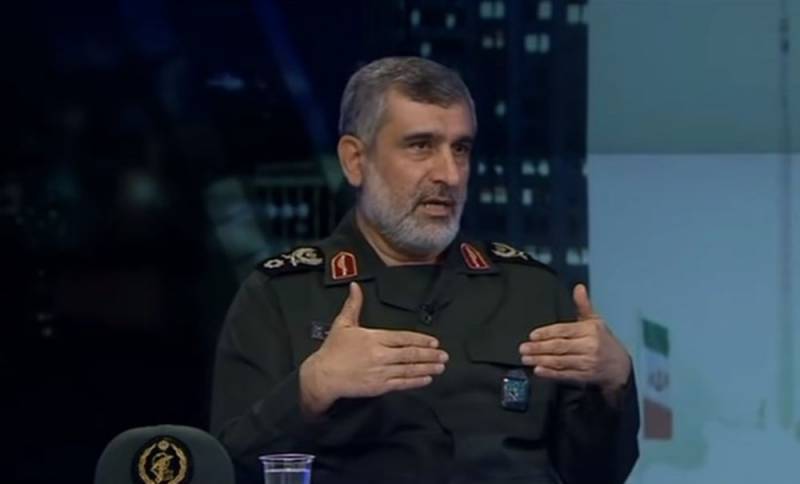 Against the backdrop of ongoing mass protests on the streets of Iranian cities, as well as acute tensions between Tehran and Iranian foreign policy ill-wishers, Brigadier General Amir-Ali Hajizadeh, commander of the IRGC Aerospace Forces, said that Iran is developing and will soon acquire hypersonic weapons. The IRNA agency informed the public about this.
The military leader noted that specialists from the IRGC and the Iranian military-industrial complex are developing the latest hypersonic ballistic missile. He explained that the promising ammunition will be able to overcome the enemy's air defense system in depth, saturated with air defense systems.
Hadjizade added that the rocket will be very maneuverable both in the atmosphere and outside it, that is, at any flight altitude. He stressed that one of the main targets of such missiles, which will be a huge breakthrough in the Iranian defense sector in the field of rocket science, will be enemy air defense / missile defense systems.
This new missile will pass through all missile defense systems, and I don't think they will be found [in the world]
Technology
capable of withstanding it for decades
He pointed out.
Unfortunately, the Iranian commander did not provide other details about this missile, including the name and at least some technical characteristics. Therefore, it is difficult to assess whether this information is true or a stuffing made on purpose to intimidate the West and its Middle Eastern allies.