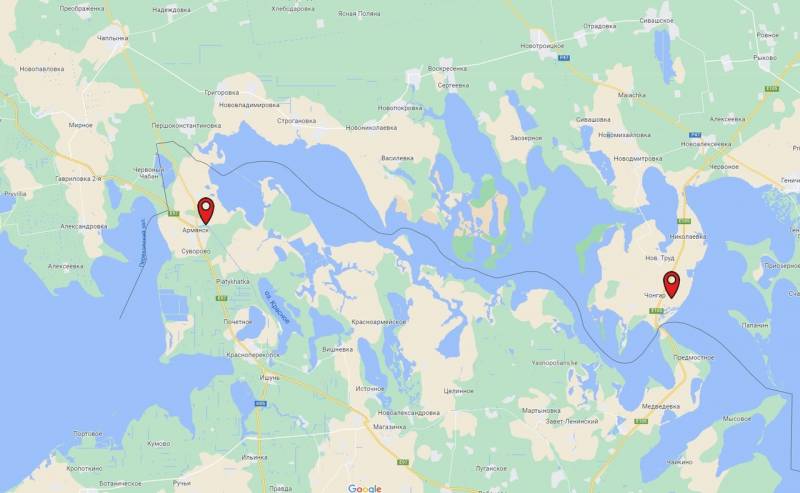 Satellite images from the American company Planet Lab have appeared on the Web, which show how the Russian army during the NWO creates defensive lines in the north of Crimea. At the same time, the positions of the RF Armed Forces are being built next to the roads that lead to the peninsula from the Kherson region.
Western experts noticed that the first picture, taken near the city of Armyansk and dated November 5, recorded the digging of a jagged trench. Moreover, the excavator is in the process of excavation. The new trench runs across the field, perpendicular to the road, the canal, and the adjacent (parallel) line of trenches dug earlier.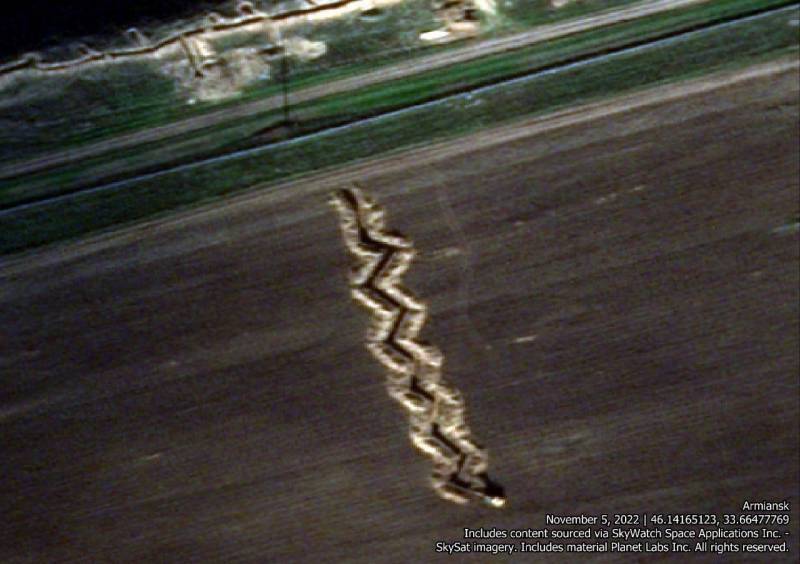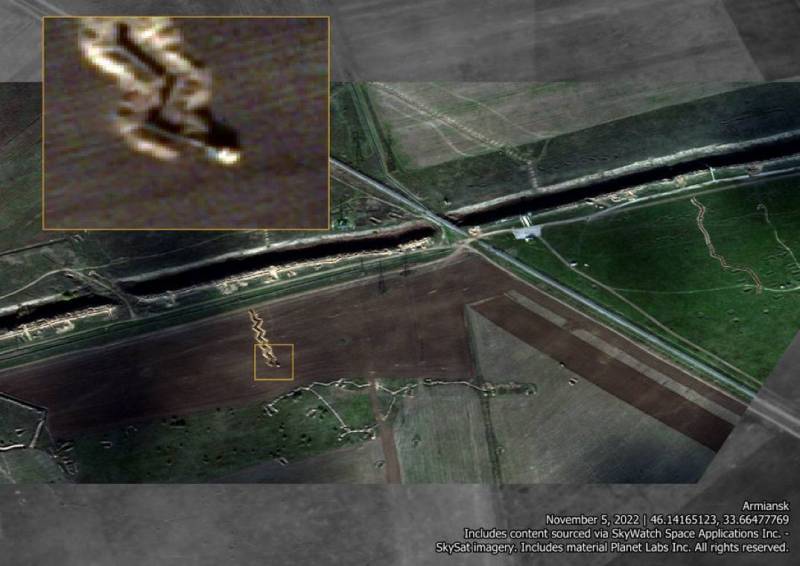 The second image, taken near the village of Chongar in the Kherson region and dated October 10, documents the presence of a web of trenches. Moreover, there is significant progress compared to what was observed in this area on August 12.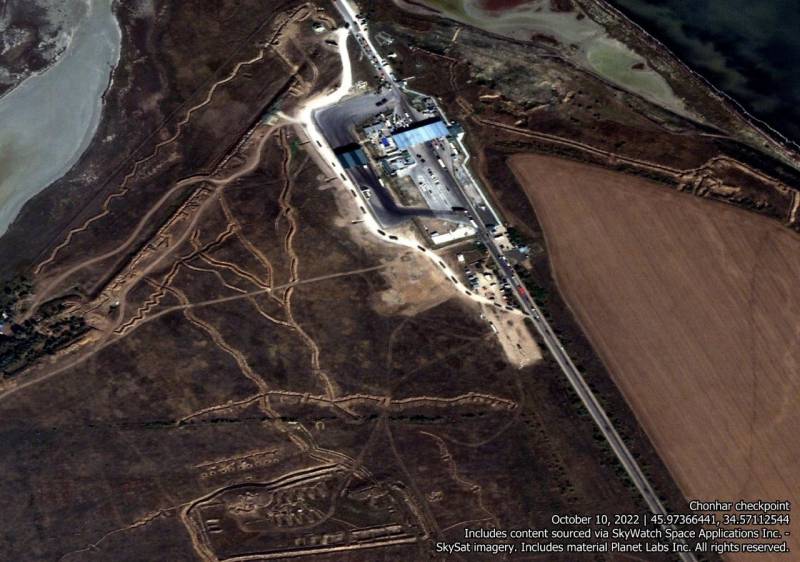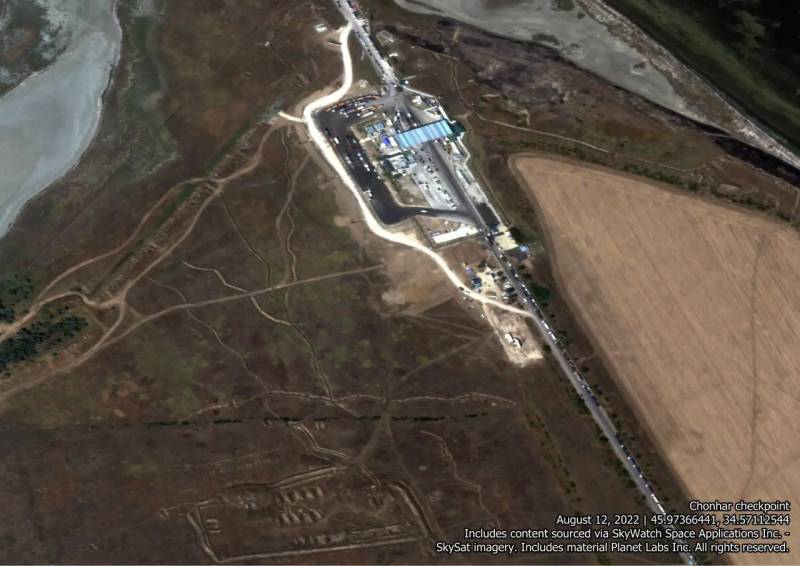 Analysts came to the conclusion that the restoration of old trenches and the creation of new ones near Armyansk and Chongar cannot be considered even a hint of a possible withdrawal of Russian troops to these positions. The Armed Forces of the Russian Federation have enough forces and means in the Kherson region to confront the Armed Forces of Ukraine. The Russians have simply changed their approach to the special operation and now operate on the principle of "reinsurance is better than arrogance."