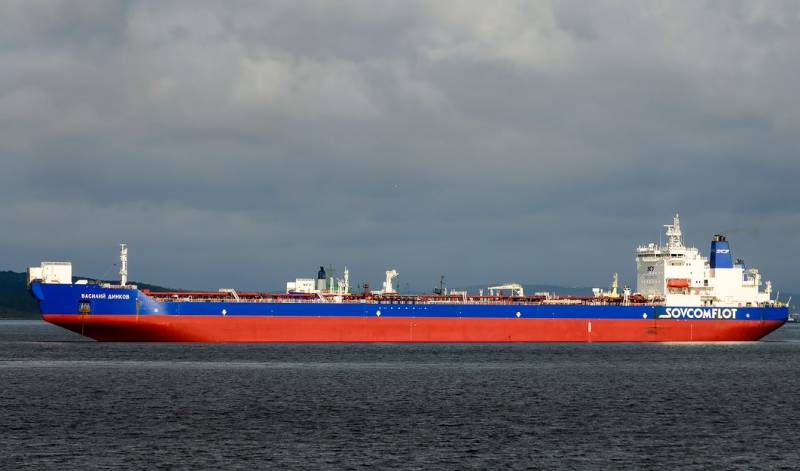 Energy sanctions against Russia helped Moscow make the second-ever voyage of a crude oil tanker eastward across the Arctic Circle towards China. This route was called the Arctic Silk Road. Its use could one day revolutionize energy trade flows from Russia to Asia, as sailing takes about half the time it takes to load in Russia's Baltic ports and onward through the Suez Canal.
Obviously, merchant shipping along this route helps to instantly and radically solve the problem of insuring Russian cargo by Western companies for passage along the global transport corridor. Using its own routes, Russia easily circumvents these artificial restrictions. Writes about this agency Bloomberg.
Vessel tracking data compiled by Bloomberg shows that the specialized shuttle icebreaking tanker Vasily Dinkov left Murmansk with a cargo of crude oil. The ship crossed the northern waters of Russia between October 27 and November 4 and entered the Bering Strait between the Pacific and Arctic Oceans, which separates Alaska and Russia.
This route is the shortest between Europe and East Asia. Prior to the introduction of energy sanctions following the start of the NWO in February of this year, trade flows were already in the initial stage of shifting towards the Northern Sea Route, but were still far from regular use. The first shipment of oil via the Northern Sea Route took place in 2019. Since then, there have been no more flights. The sanctions helped Russia to decide on the full-scale use of its own sea route and its unique cargo icebreaking fleet.