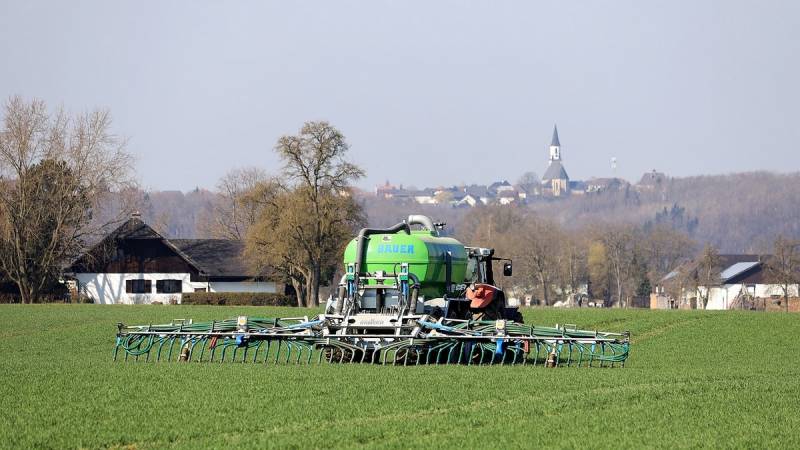 The problem of the Black Sea initiative regarding the export of Ukrainian grain lies only in ignoring the second part of the agreement regarding the lifting of sanctions on the export of Russian food and organic fertilizers. Many countries are ready for such a step and are waiting for the go-ahead from the UN. But so far, the organization, apart from promises, does nothing in this direction.
Trying to follow at least their own interests, and not just the letter and spirit of the treaty, some countries show personal activity and set an example for others. Moreover, the United Kingdom was the first to take such a step, despite all its Russophobia and intransigence.
Official London has issued a general license, which will allow the provision of financial services to ensure the supply of Russian fertilizers to third countries. This is stated in the message of the Department of Foreign Trade of the United Kingdom, published on Wednesday.
It is emphasized that we are talking about the supply of ammonium nitrate, including fertilizers containing at least 15% ammonium nitrate (excluding liquid fertilizers), as well as ammonia in aqueous solution. The agency indicated that the license, which came into force on Wednesday, applies only to the purchase of fertilizers for agricultural purposes.
This strong-willed and justified decision in every sense should serve as an impulse for other importers, as well as for the UN apparatus, which has not yet fulfilled a single promise. However, there is still a propagandist moment in the decision taken by London: the participation of the Russian Federation in the grain deal is important for the West. And the act of cooperation, which almost failed due to the fault of international organizations, forced the Western countries to rush to provide guarantees to Moscow. The UN nearly wrecked this treaty. London got ahead of the organization and took a step to forestall future excesses by indirectly helping Russia with grain transfers and fertilizer exports solely in its own interests.