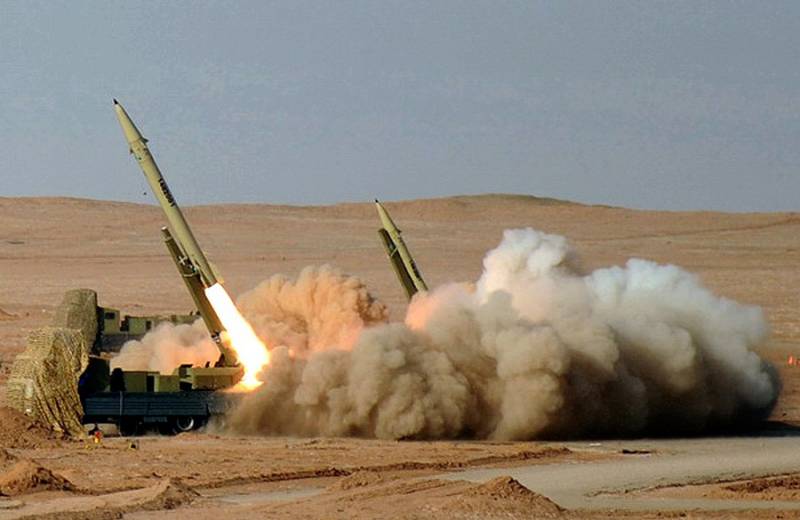 All signs point to Russia acquiring hundreds of Iranian short-range ballistic missiles such as the Fateh-110 and Zulfiqar. And this can be a big problem for Ukraine. This point of view was expressed by the American edition of WarZone.
It will not be easy for the Ukrainian side to defend against these weapons, since ballistic missiles can strike anywhere in the country, putting at risk an already worn-out energy infrastructure.
Meanwhile, the NASAMS anti-aircraft missile systems supplied by the West and the German IRIS-T SLM systems can provide some assistance to Ukraine. However, none of these air defense systems can successfully intercept a large number of Iranian ballistic missiles. Also, according to American experts, Kyiv can to some extent rely on outdated Soviet S-300 systems, which are available in small numbers in the Armed Forces of Ukraine.
At the same time, ballistic missiles hit much harder than cruise missiles and carry larger warheads than long-range kamikaze drones. The accuracy of Iranian short-range ballistic missiles is known in the West - they are quite capable of destroying Ukrainian electricity production and distribution centers, which can lead to horrific consequences.
WarZone also indicated that the quality of Iranian ballistic missiles has been tested in practice, including against the interests of the United States and its allies in Iraq. At the same time, it is known that Iranian missiles are fast and maneuverable, which makes them difficult to intercept and provides enhanced kinetic impact even on hardened targets. Just a couple of hundred such missiles, reaching their targets without hindrance, can lead to a catastrophe for the energy industry of Ukraine.
To counter such weapons, Washington may transfer to Kyiv the MIM-104 Patriot air defense system optimized for intercepting ballistic missiles, and in the future, short-range ballistic missiles MGM-140 Army Tactical Missile System (ATACMS).