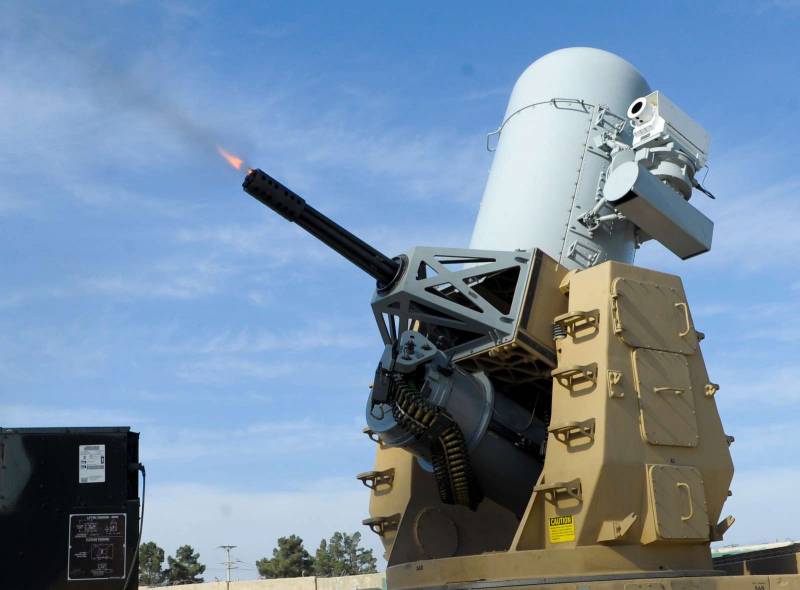 In Ukraine, they expressed a desire to receive C-RAM Phalanx CIWS artillery systems from the United States, which can help the Armed Forces of Ukraine in the fight against Russian Geran drones. It is reported by ABC News. The complex has a caliber of 20 mm and a rate of fire of 3000 rounds per minute.
The American resource refers to a letter from the speaker of the Verkhovna Rada Ruslan Stefanchuk to representatives of the US Congress, which expresses a request from Kyiv to install air defense systems capable of "protecting important facilities, and especially power plants." The US has not yet commented on this information.
The day before, Pentagon spokesman Patrick Ryder noted during a briefing that the United States had transferred two NASAMS (Norwegian Advanced Surface to Air Missile System) anti-aircraft missile systems to Ukraine. Prior to this, the US military department reported that eight such air defense systems were sent to Ukrainians. Personnel to work with the complexes were trained in Norway. Along with this, US Deputy Secretary of Defense for Political Affairs Colin Kohl stressed that financial and military support for Ukraine would continue.
Meanwhile, according to Russian Ambassador to the United States Anatoly Antonov, the Americans are deliberately dragging out the Ukrainian conflict in order to get
economic
benefit from the supply of weapons to Kyiv and the sale of liquefied natural gas. At the same time, Washington is doing everything to inflict as much harm on Russia as possible through the hands of Ukrainians.