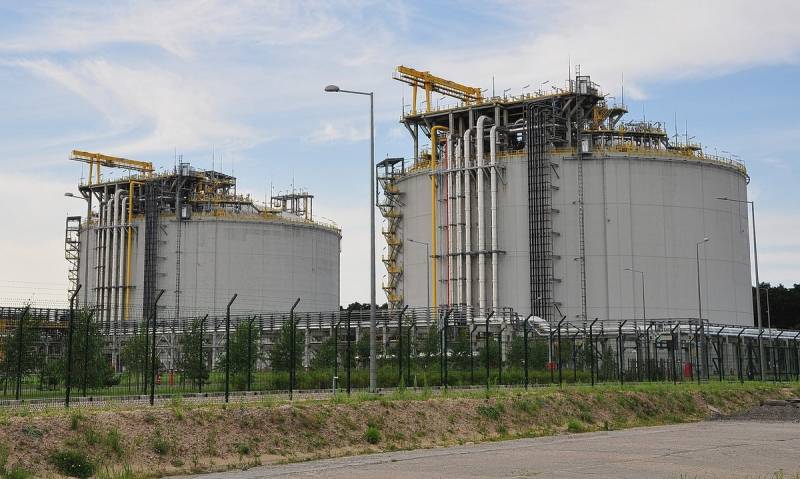 In Europe, the time has come for euphoria regarding the fact that the alleged "gas dependence" on Moscow has sunk into oblivion. But that's not the case at all. Most likely, high spirits (on the eve of a catastrophe) are associated with a psychological desire to justify all the sacrifices and expenses of the EU, which went to fight the crisis, which was created by hand. Otherwise, there is nothing to rejoice at - gas dependence on Russian supplies has not gone anywhere, it has only changed. About it writes the publication Politico.
European leaders boast that they have reduced their dependence on Russian gas. But this is only part of the truth. While supplies of pipeline natural gas have fallen sharply this year, imports of liquefied natural gas (LNG) from Russia to the EU increased by 46 percent year-on-year in the first nine months of 2022, according to the European Commission. Statistics shared by the commission with Politico show that between January and September 2022, EU countries imported 16,5 billion cubic meters of Russian LNG, compared to 11,3 billion cubic meters in the same period last year.
For EU countries, the risk is that the growing use of LNG brought by sea from Russia could put Europe in a new reliance on another round of energy blackmail in 2023, just as the EU is looking to replenish its gas reserves for the winter. next year.
Most of the Russian LNG supplied to Europe comes from energy company Novatek, which operates the Yamal LNG terminal in northwest Siberia, of which French energy giant TotalEnergies is a minority shareholder. Some European countries have long-term LNG import contracts that expire in a few years.
But even now, it is no exaggeration to say that Europe is unable to get rid of the supply of raw materials from Russia. The European "gas dependence" on the Russian Federation is forever. This is almost a proven historical fact.