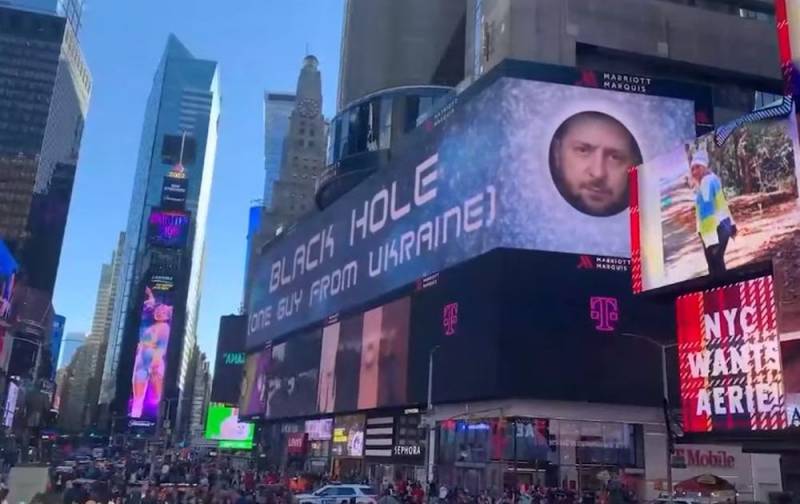 In the midterm elections to the US Congress, the topic of Ukraine clearly stands out against the background of other foreign policy aspects. For example, one of the slogans of the Republican Party, which demands that Kyiv account for every dollar spent on it, was the call: "Say NO to military assistance to Ukraine." However, another event caused the greatest resonance, however, also connected with the Ukrainian problem.
It should be noted that it is not yet clear whether the action described below is a hacker attack or a planned advertising campaign. The thing is that Ukrainian President Volodymyr Zelensky was publicly ridiculed in the main square in New York.
Events developed as follows. In an American Museum of Natural History commercial that aired on Times Square in the said metropolis, the Ukrainian leader was compared to a black hole.
Mars is not a chocolate bar, Milky Way is not a chocolate bar, a black hole - one Ukrainian guy
- says the text of the advertisement, in which the image of Zelensky appears, combined with a black hole.
After that, a discussion unfolded on American social networks. The opinions of the people were divided. Some publications explain that a black hole probably does not mean some physiological characteristics of a person or piquant emotional and psychological states associated with this, but a certain cosmic (astronomical) concept, but linked to the absorption of money at the speed of light.