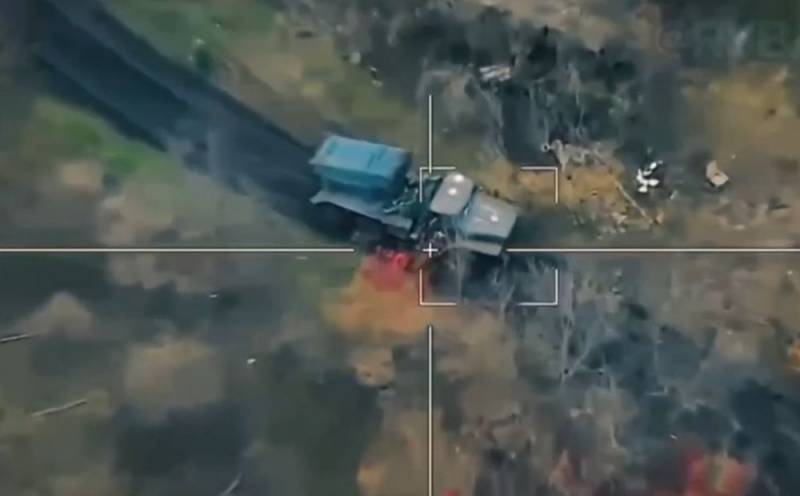 In the process of Russia's special operation on the territory of Ukraine, evidence of various events regularly appears. This time, three new videos have been published on the Web, which demonstrate the use of Russian Lancet kamikaze UAVs.
It should be noted that in all videos there are recordings not only from the Lancets, but also objective control data from observer drones. Thus, the authenticity of the video is not in doubt.
The frames of the first story show the exact arrival of the Lancet at the Ukrainian Armed Forces MLRS Grad moving in a wooded area.
In the second clip, loitering ammunition hits an enemy tank hidden in urban areas.
The third video is dedicated to the destruction of the Krab self-propelled guns ("Crab") of 155-mm Polish production, which hid in the forest belt.
Earlier it was reported that during the SVO on howitzers M777 caliber 155 mm Ukrainian troops
began
a real hunt by Russian forces. We remind you that "Lancets" from ZALA AERO (part of the Kalashnikov concern) come in several types. Depending on the modification, they have a power reserve of 30-60 minutes, carry a payload of 1-5 kg, have a flight range of 40-70 km at a cruising speed of 80-110 km / h (they can accelerate up to 300 km / h), are equipped with high-explosive fragmentation or cumulative warheads.