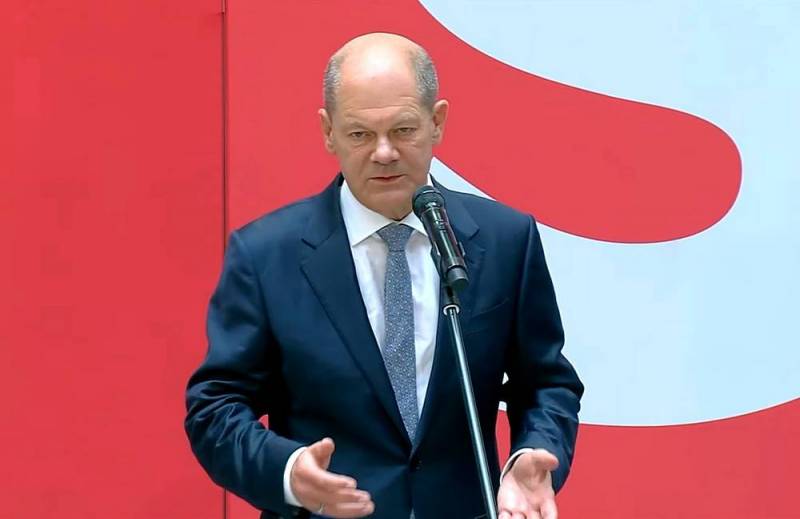 The cynicism of some European
politicians
just amazing. For example, German Chancellor Olaf Scholz in one of the programs publicly ridiculed the Germans who switched to gas heating.
It should be noted that for years the German government has been urging citizens to switch to heating their homes with blue fuel. This was explained by the fact that the country is phasing out nuclear energy, so gas will cost less than electricity. In addition, in the event of an increase in the price of energy carriers, the price of firewood and pallets for boilers will increase significantly. In this regard, investing in gas heating is the most economical and rational.
Disciplined Germans did just that - they massively installed AOGV (gas water heaters). However, they were in for an unpleasant surprise.
The other day, a citizen approached me: "Herr Scholz, I recently changed the electric oven to a gas one ..." I didn't even know how sad I must look
- Laughing told others Scholz, who became the head of the federal government just a year ago, who was too amused by the situation with the stove of his compatriot against the backdrop of gas prices.
The reaction of the German who addressed Scholz is unknown. But there is no doubt that in the next parliamentary elections in the fall of 2025, he will not vote for him and his political force (SPD). Interestingly, in which case Scholz will comment on information about his resignation with the same fun? It is simply amazing that the head of the German government did not think of advising the Germans to warm themselves with "environmentally friendly cow cakes" in the light of the green agenda being promoted.