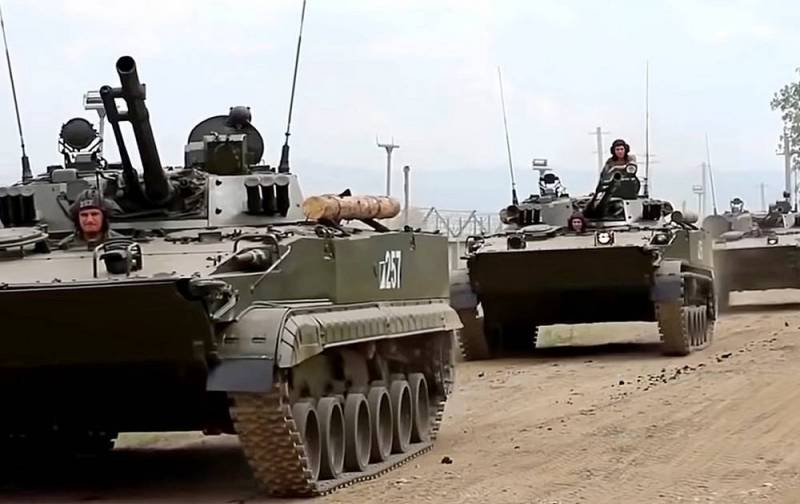 Russian special operation on Ukrainian territory is "rolling into winter". However, the weather makes it possible to conduct active ground combat operations for several more weeks. HSE employee, political scientist Marat Bashirov, wrote about this on November 8 in his Telegram channel Politjoystick / Politjoystic, who made an assumption about how events at the front would develop in the cold season.
Bashirov noted that the position of the RF Armed Forces has recently improved, since the offensive impulse of the Armed Forces of Ukraine was stopped. At the same time, the inexorably approaching winter is likely to have a stabilizing effect on the front line.
We leveled the front line, began to dig in, build fortified areas. There is hope for an offensive, but it can still be assumed that winter will rather take place in the "Great Stand" in the Donbass, and not on the entire left bank of the Dnieper
- he said.
Bashirov believes that all parties involved in the conflict will seize the opportunity and engage in clandestine negotiations. Moreover, Russia will closely monitor what is happening in Ukraine and Europe, which were left without important resources, electricity and natural gas, respectively.
At the same time, the political scientist drew attention to the fact that this will have little effect on the military preparations of Kyiv. He explained that there is still a strong inertia of militarization in Ukraine, so changes can only come if something extraordinary happens.
Maybe that's a good thing. Everyone will have time to re-evaluate the re-evaluated
he concluded cryptically.