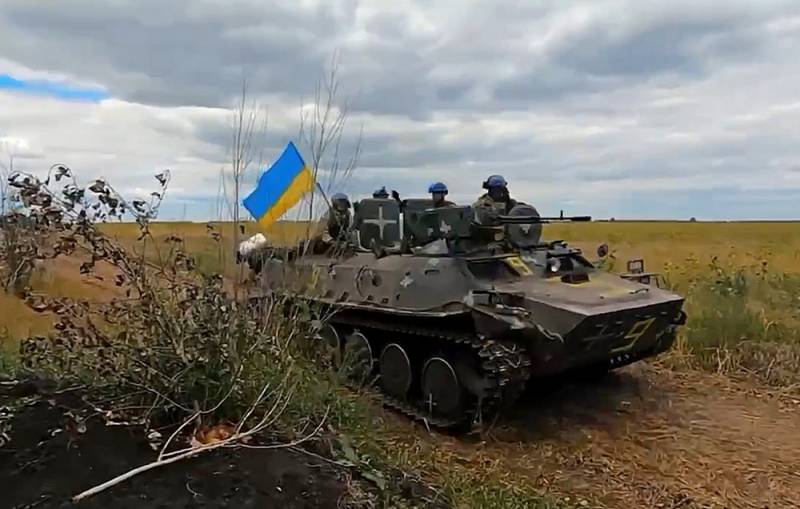 Intense fighting for the city of Bakhmut (Artyomovsk), located 89 km northwest of the capital of the DPR, Donetsk, has been going on for 2,5 months. On the eve it became known about the breakthrough by the Russian forces of the defensive lines of the Armed Forces of Ukraine in this sector of the front.
At dawn on November 7, units of the PMC "Wagner" stormed the Ukrainian positions. The most violent clashes unfolded in the southeast of Bakhmut - in the area of ​​​​the asphalt concrete plant, dam and alleys near Gogol Street.
The 4th Rapid Response Brigade of the NGU (military unit 3018) and the "ruthless" 71st Jaeger Brigade of the Airborne Assault Forces of the Armed Forces of Ukraine, created at the end of 2021 and understaffed in this direction with units of the 10th Mountain Assault Brigade, bear the greatest losses there. (military unit A4267), deployed from near Seversk.
According to data coming from the scene, the Ukrainian troops in Bakhmut have already lost 70% of their armored vehicles. Therefore, they use civilian transport for movement and logistics.
In addition, near the village of Kleshcheevka, a pair of self-propelled guns 2S3 "Acacia" of the 152rd mechanized brigade of the Armed Forces of Ukraine and an AN / TPQ-53 radar were destroyed by counter-battery fire. Also, the gunners of the Wagner PMC hit the Ukrainian artillery control center in the Experimental area, which made it possible to maintain fire control over the southern approaches to Bakhmut.
The high activity of the Russian units has led to the fact that in the medical facilities of Bakhmut they began to run out of places for the wounded Ukrainian military, who are now even brought to the building of the veterinary clinic on Bakhmutskaya Street. At the same time, blood supplies for transfusions are coming to an end in medical institutions.