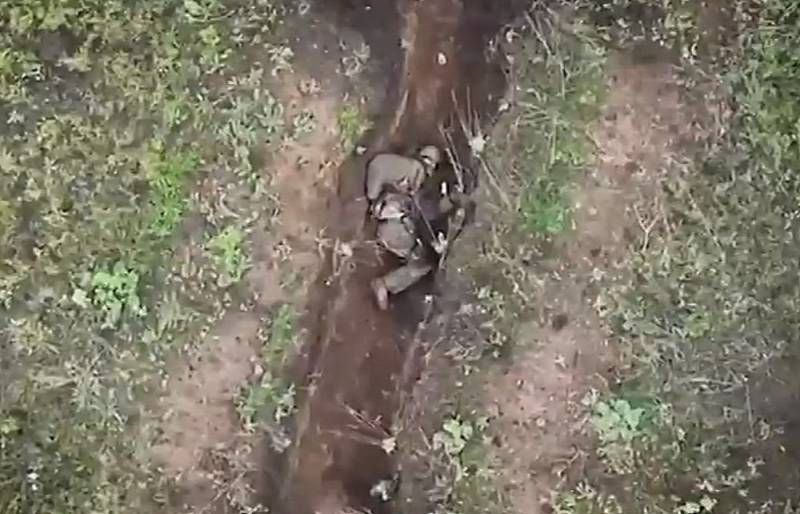 A video has surfaced on social media showing a Russian soldier throwing back two grenades dropped on him from a Ukrainian drone. Where the video was filmed is not known.
In the first case, a soldier, lying in a trench, throws the ammunition that has fallen on him to the side, after which he starts moving away from the drone. Further, another grenade falls from the drone, and the fighter also discards it. It exploded, but the soldier remained alive and unharmed.
Meanwhile, the Russian Defense Ministry has denied reports of heavy losses of the 155th Marine Brigade of the Pacific Fleet near Ugledar. According to the department, the irretrievable losses of the formation are no more than 1 percent of the personnel and about 7 percent of the wounded. The Ministry of Defense is taking measures to normalize the situation.
The Governor of Primorsky Krai, Oleg Kozhemyako, suggested that the data about the difficult situation of the brigade near Vuhledar could be a fake fabricated by the Ukrainian special services.
Along with this, at a briefing on November 7, the Ministry of War informed that during the fighting on the territory of the LPR, the Ukrainian armed forces lost about 120 soldiers killed and about 130 soldiers wounded. The Armed Forces of Ukraine also lost three tanks, two armored vehicles and five vehicles.