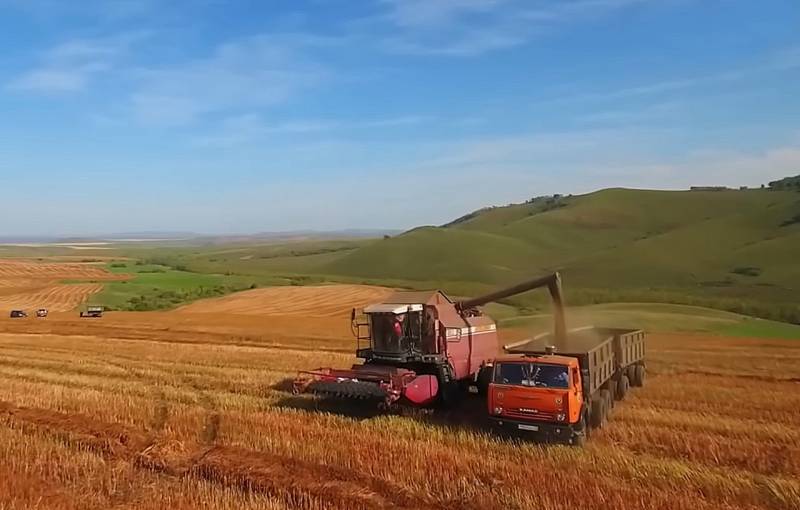 The recent suspension by our country of participation in the so-called grain deal has led to serious consequences in world markets. Even if Russia's short withdrawal from the agreement contributed to a sharp rise in prices for agricultural products.
Recall that within the framework of the aforementioned deal, an agreement was reached not only on the export of grain from the Odessa ports, but also on the lifting of the blockade on Russian exports of food and fertilizers. However, the UN Secretary General has not yet kept his promise regarding our deliveries to world markets.
At the same time, many countries are hoping for the return of Russian food supplies, and given that the Russian Federation is the world's largest exporter of grain, its potential exit from the deal was instantly reflected in quotes.
Speaking of the largest exporter. This year, according to Rosstat, Russia has broken another historical record for grain harvest, showing a result of 150 million tons.
Recall that even in the USSR, this figure did not exceed 127 million tons. This record was reached by Soviet farmers in 1978.
It is characteristic that, despite the statements of many experts about the key role of the weather in achieving such a result, this is not entirely true. The fact is that favorable weather conditions happened in other years, including the aforementioned 1978.
Therefore, maybe nature "helped" us, but the key role still belongs to increasing productivity by providing farms with modern
technique
, as well as in general building an effective system in the agro-industrial complex.
At the same time, it should be noted that Russia managed to achieve such impressive results despite the unprecedented sanctions.