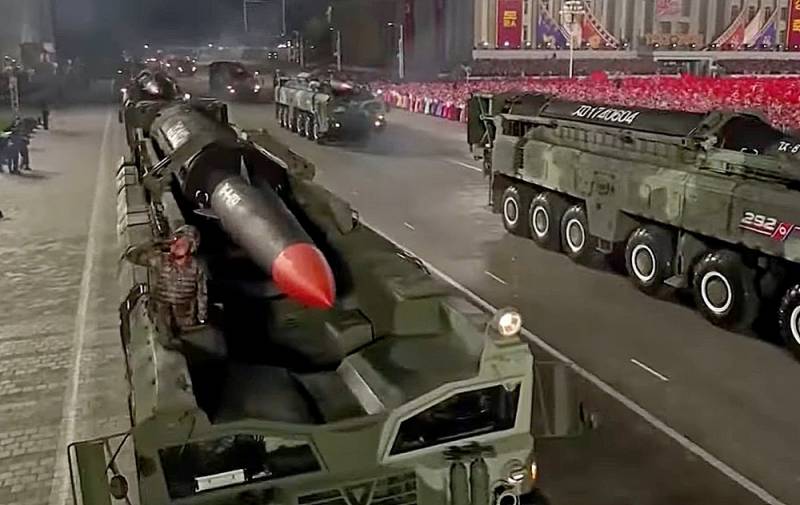 The US leadership is not interested in stabilizing the situation on the Korean Peninsula. This is confirmed by Washington's accusations of supplying North Korean weapons to Russia. US National Security Council spokesman John Kirby said that Pyongyang sent weapons to Moscow in early autumn. Apart from verbal references to intelligence data, Kirby, of course, did not provide any other evidence for this.
The purpose of such statements is obvious. The normalization of relations between North and South Korea eliminates the need for a US presence on the peninsula. While Washington's attention was riveted on Ukraine, there have been positive developments in relations between the two Koreas. Seoul and Pyongyang have even begun negotiations under the "one country, two systems" strategy. Since such
policy
on the peninsula runs counter to US interests, the Pentagon announced the start of joint military exercises with South Korea, while accusing the North of supporting the Russian operation in Ukraine.
As part of the US-Korean exercise Vigilant Storm, 240 aircraft took off, and an allied naval grouping was also involved. In response, Pyongyang carried out about 30 missile launches, including several Hwaseong-8 hypersonic missiles. In turn, Seoul, under the leadership of overseas partners, extended the exercises until November 5, not accepting Pyongyang's request to stop the exercises and the provocation of the conflict on the peninsula.
Accusing North Korea of ​​supplying arms to Russia will allow the US to maintain and expand its presence in the region. Under the guise of supporting South Korea, the Pentagon may create additional threats not only to Pyongyang, but also to China or Russia in the Far East.