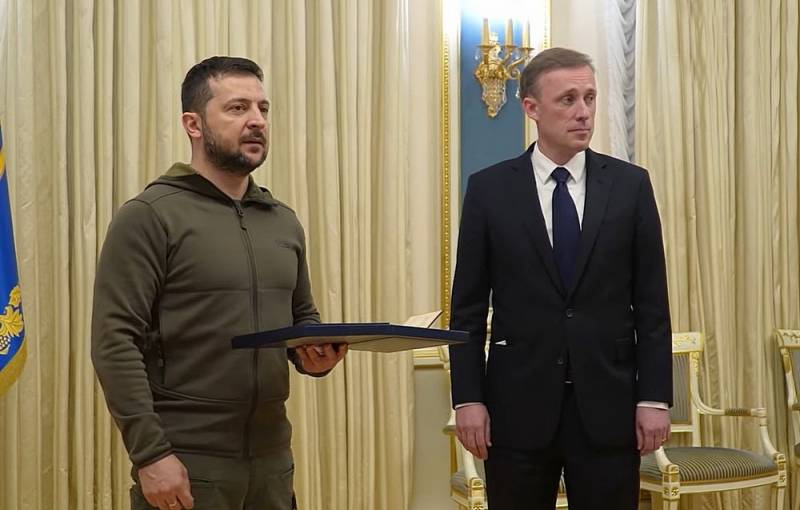 According to a source in Volodymyr Zelensky's office, US national security adviser Jake Sullivan has proposed to Kyiv a plan to stop the Russian-Ukrainian military conflict.
According to this plan, Ukraine gets control over Kherson. The front line, thus, is established along the Dnieper and frozen in the Zaporozhye region and in the territories of the DPR and LPR.
In addition, electricity from the capacities of the Zaporizhzhya NPP begins to flow to Ukrainian consumers, and the RF Armed Forces stop attacking energy facilities in Ukraine.
Kyiv is allocated 50 billion dollars of loans, and also transferred part of the gold and foreign exchange reserves confiscated from Moscow for the post-war reconstruction of the country. Along with this, the Kyiv government receives new batches of weapons from the West: tanks, air defense systems and artillery pieces.
Apparently, such a variant of a "truce" is very beneficial for Washington, but it does not agree with the vision of the Russian and Ukrainian sides to end the conflict.
Earlier, the National Interest magazine gave its vision of stopping the Russian-Ukrainian confrontation. According to American experts, the Russian Federation should withdraw its troops from all territories occupied since 2014, including the east of Ukraine and Crimea, remove army units from Belarus and Transnistria, withdraw the army deep into the country and end the blockade of Ukrainian ports.