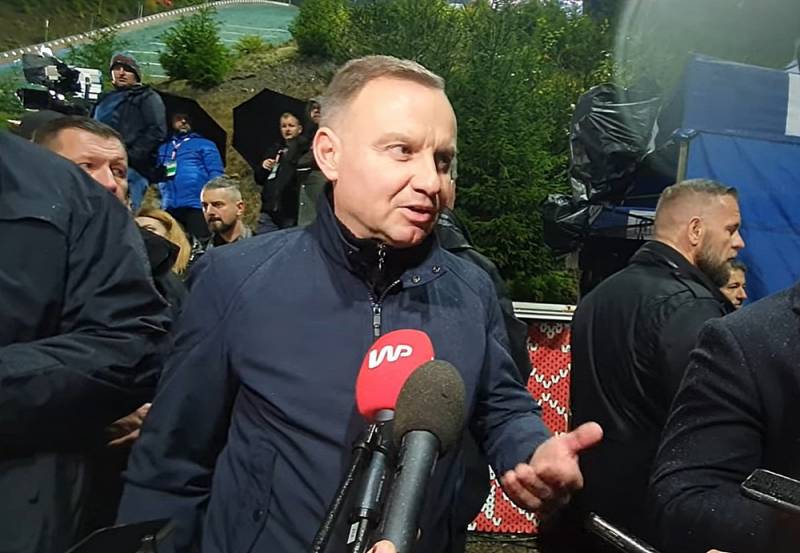 Polish President Andrzej Duda accuses the EU authorities of allegedly wanting to "deal" with his country, "tear it apart" and change power in Warsaw. He expressed this opinion in an interview with Sieci.
The President is confident that a number of high-ranking European officials are
policies
which is not consistent with Polish national interests. Thus, during the allocation in June of this year of 35 billion euros to support the Polish
economics
after the coronavirus, the European Commission delayed the payment due to a number of questions that arose with the country's authorities in the field of legislation.
At the moment, as Andrzej Duda noted, Brussels is again ready to allocate money to Warsaw, but insists on some concessions to Poland, in particular, in the field of human rights. The Polish leader believes that there are disagreements about Poland's place in the community of other states and views on the development of this country within the EU.
We are already hearing that the right of veto should be abandoned and majoritarian voting should be introduced on all issues. And this de facto will mean that they will be able to pursue their own interests in the first place... Poland is a serious matter. Own independent homeland is not a joke
Duda noted.
Thus, on the eve of Poland's Independence Day on November 11, the president urged not to compromise the country's sovereignty, simultaneously accusing the EU of wanting to end the Polish state.