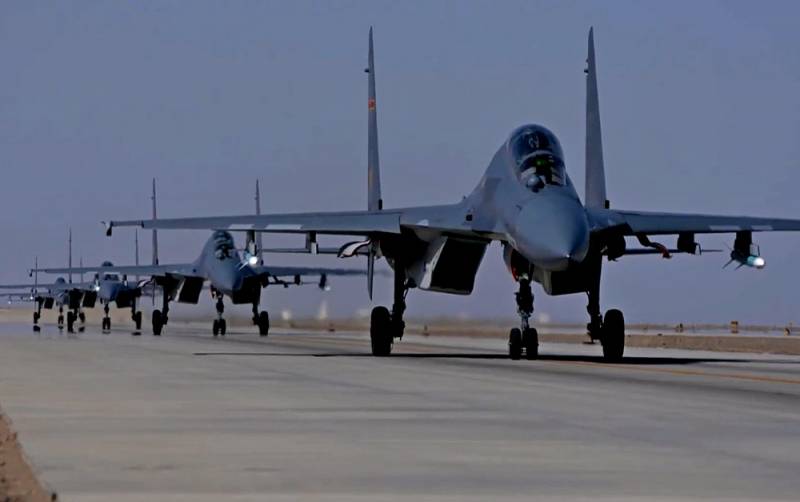 Tomorrow, the largest aerospace forum starts in Zhuhai, China. Among the many exhibits, the attention of specialists was attracted by the presence at the exhibition of the J-16 Shenyang heavy fighter with tail number 1105. These aircraft have been in service with the National Liberation Army of China (PLA) since 2014. The tail number indicates that the exhibition copy belongs to the 11th batch of J-16. Military Watch Magazine writes about this.
The volume of production of each batch of fighters is from 24 to 30 units. Thus, the PLA already has up to 300 J-16 aircraft in service. This makes the Shenyang the most massive heavy fighter in service in a single country, and the production rate of these aircraft is twice that of Russian Su-30SM counterparts. An air fleet of 16 J-300s already ready means that China has almost as many heavy fighters in service as Russia and the United States combined (in addition to 16 J-73s, the Chinese Air Force has 30 Su-24MKKs, 35 Su-225s, 11 J-120, as well as about 20 J-750 units - a total of almost 700 modern heavy combat aircraft, as well as about XNUMX light ones).
This gives China air superiority from the South China Sea to the Taiwan Strait. At the same time, J-16s are more combat-ready than most fighters deployed by potential opponents of the Celestial Empire in the Asia-Pacific region.
writes MW.