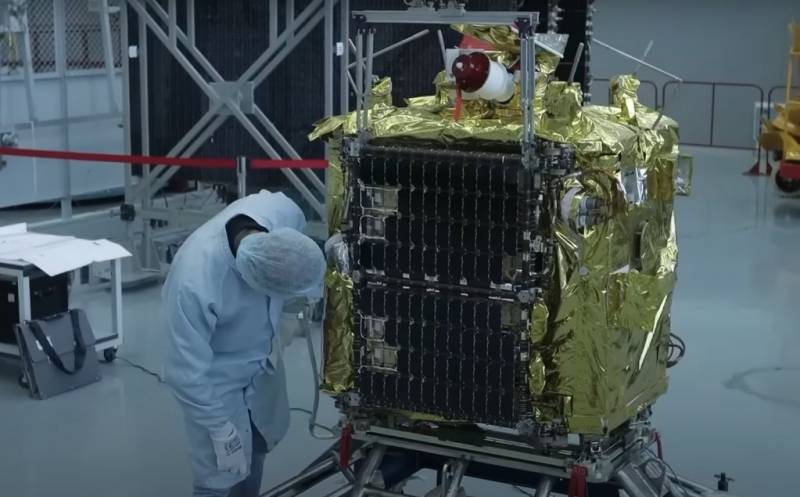 The production of the first 100% domestic civil telecommunications satellite "Express AMU4" has started in Russia. This was recently stated by Alexei Volin, director general of the state company Space Communications.
It should be noted that this is an important for our country
news
. If the satellites that Russia built in the interests of the Ministry of Defense did not depend on foreign suppliers before, then spacecraft for the civilian industry, in particular the Express series satellites, were created in close cooperation with the EU countries and Japan.
The vehicles of the Express series have been launched into geostationary orbit since 1994. French, German and Japanese partners joined their production. The last two satellites of this series, created with the participation of foreign partners, were sent into space in December last year.
After the start of the NWO in Ukraine and the introduction of unprecedented sanctions against our country, Russia was forced to re-create a payload for the Express satellites, and even in the face of a blockade of the supply of components.
Fortunately, the platform of the same name for these and other devices was previously produced in Russia. This includes high-performance solar and nickel-hydrogen batteries, as well as stationary plasma engines SPT-100.
At the same time, the statement of the general director of the Kosmicheskaya Svyaz company about the start of production of fully domestic Express AMU4 satellites indicates that our specialists have successfully coped with the task of replacing the payload of these satellites, including the most high-tech one.
However, this is only the beginning. It is reported that by the middle of the decade, Express-RV vehicles are expected to be launched into a highly elliptical orbit, work on which is already underway.
These satellites are designed to provide secure and stable Internet access, including in the Arctic.