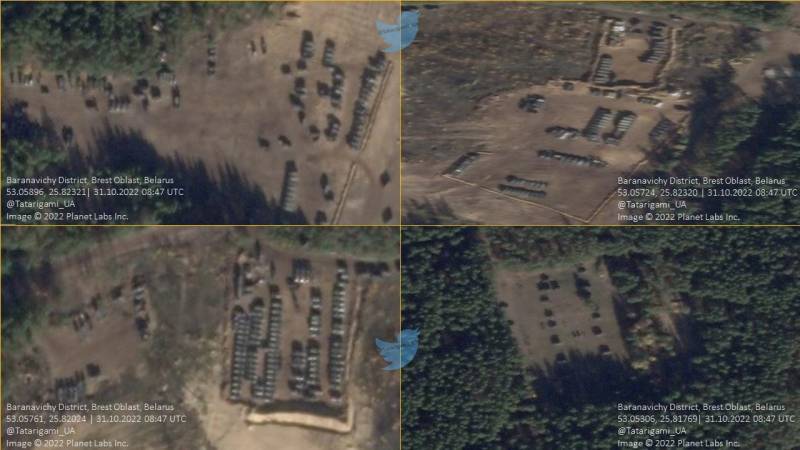 On the territory of Baranovichi (Brest region, south-western part of Belarus) from October 14 to 31, satellites recorded an accumulation of military
equipment
and logistics vehicles, as well as about 150 military tents.
The resulting satellite images may indicate the presence of a brigade-sized combat unit in these areas. Thus, new military formations are being formed in the Brest region.

Meanwhile, the Ukrainian side continues provocations on the border with Belarus. So, the day before, at the Glushkevichi checkpoint (Gomel region), the movement of an armored personnel carrier of the Armed Forces of Ukraine with the Ukrainian military towards the border was recorded. In front of the barriers, the BTR-80 stopped and then turned back. In response to this, the reserves were put on alert by Belarus, the soldiers of the border service took up firing positions.
According to the Belarusian side, the likelihood of provocations by Ukraine is growing as discipline in the territorial defense units and other paramilitary formations decreases, which can lead to clashes.