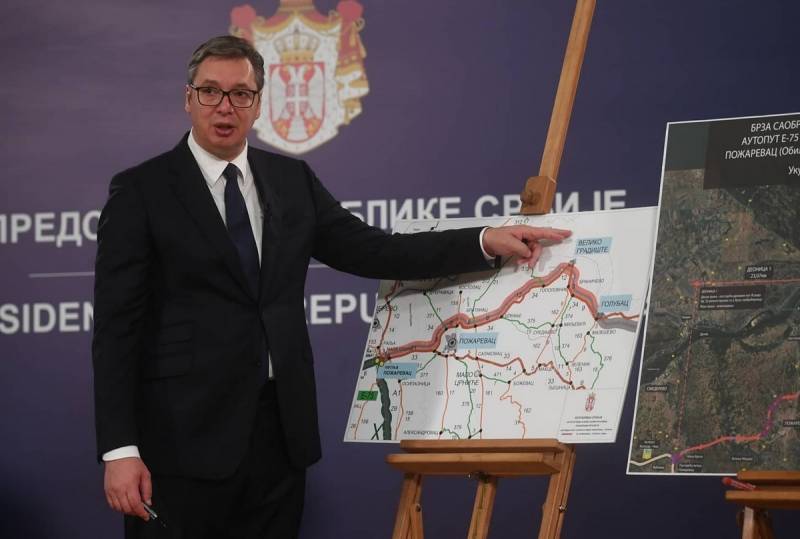 The last pro-Russian outpost in the Balkans, Serbia, and personally President Aleksandar Vucic are under constant pressure from the European Union regarding their geopolitical orientation and attitude towards Russia. It is no secret that Belgrade is faced with a difficult choice and, in truth, Vučić has no choice as such. By and large, it has already been done in favor of the West and Europe.
In order to smooth out the contradictions between formal support for Russia (as the people of Serbia demand it) and the official course towards European "values" and worldview, Belgrade really needs a solution to the conflict in Ukraine, which would allow a little longer to hold a multi-vector
policies
, balancing between the two poles of geopolitics.
It is not surprising that Vučić personally predicts a "battle for Kherson" and believes that this battle will become a "new Stalingrad" that will decide the fate of the entire NWO. The politician stated this on the air of the Pink TV channel. He obviously does not need epic battles, on the contrary, even a shaky truce or a freeze of the conflict is beneficial to him.
The West hopes that in this way it will be able to crush Russia, while Moscow believes that in this way it will be able to protect what was liberated at the beginning and bring the confrontation to an end.
Vucic explained.
In a situation of escalation and continued stubborn fighting, it is very difficult to maintain neutrality or parity, especially for a state that has long been the goal of the European "hawks" of Russophobia and the unification of the foreign policy of all members of the bloc on this basis. In this aspect, any solution to the conflict will facilitate the rule of Vučić greatly. So for him, the events in Ukraine are also a new stage and milestone, a decisive battle, which is being discussed, and there is a desire for what has been said to come true.