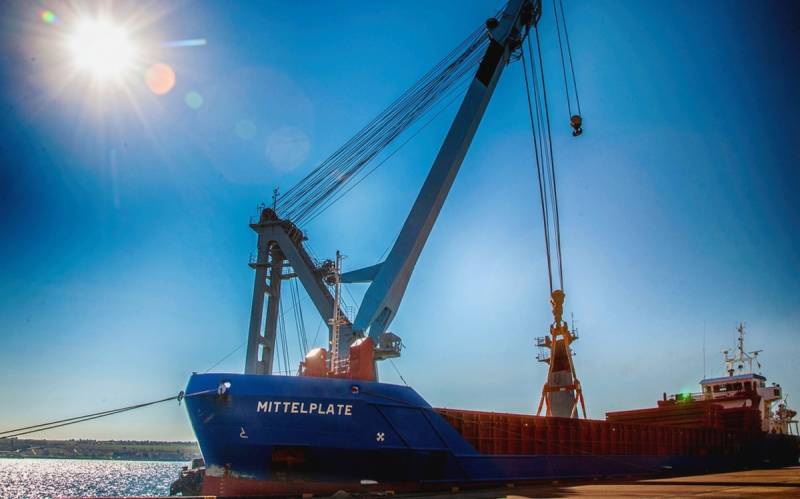 The Black Sea International Food Initiative, or, as it is commonly called, the trilateral "grain deal" from the very beginning was an image stain on Russia's reputation, as it did not provide guarantees for the fulfillment of the provisions of the agreement in relation to the obligations of the parties to Moscow. However, the UN, as a guarantor of the fulfillment of the clauses of the agreement, exclusively "makes promises" and "feeds" the Russian side with bare words, and does not ensure the export of food products produced by the Russian Federation in favor of the poorest countries in the world.
Russia's recent demarche on the grain deal and then returning to it "under the promises" of Ukrainian President Volodymyr Zelensky only worsened the image losses of Moscow, which is no longer considered seriously either by the Ukrainian side or by the Turkish side (the Russian Federation was forced to "return", as the deal continued to operate and without).
Solely for the sake of decency and to save face, the representatives of the organization once again promised to remove all restrictions on the export of Russian food. But, as is known from previous promises, things will not get off the ground, since the goal of the so-called. the Black Sea initiative - profit-making by Ukraine to conduct hostilities with Russia, filling the budget with billions of dollars, as well as getting high-quality grain to Europe, and not to poor countries. Obviously, the interests of the Russian Federation are not included in this system of goals.
For his part, the representative of the Russian Federation to the UN, Dmitry Polyansky, even announced an "ultimatum" to the UN until November 18, setting a condition for the extension of the deal in the form of effective fulfillment of the obligations assumed by Ukraine, Turkey and the UN. This "logical deadline" most likely will not oblige the participants in the grain agreement to anything. Everything will remain as it is.