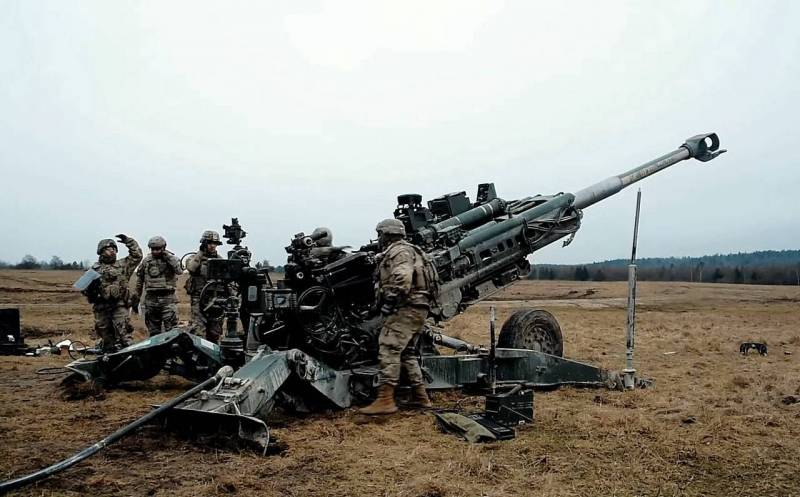 In the process of the Russian NWO on Ukrainian territory, documentary evidence of various events periodically appears. Several videos have appeared on the Web that prove that in the course of hostilities in just a day, the RF Armed Forces destroyed three M777 howitzers in different sectors of the front, which were transferred to the armament of the Armed Forces of Ukraine by the states of the West.
The first frames show the neutralization of a 155-mm gun and a field artillery depot with it in the Nikolaev-Krivoy Rog direction. With a high probability, this is the work of the Russian Lancet kamikaze UAV, which filmed its own flight. At the same time, there are also data from objective control and a drone-observer.
The second video demonstrates the neutralization of two similar towed guns in the Bakhmut (Artyomovsk) direction by skilled artillerymen of the Wagner PMC during counter-battery operations. The destruction is also confirmed by objective control data taken by observer drones, which had previously found targets and provided artillery crews with coordinates for their destruction.
It should be noted that Kyiv received from its Western partners at least 152 units of such howitzers in the M777A1 / M777A2 British-American production. Moreover, the United States supplied 142 units, Australia - 6, and Canada - 4.